Rest in peace, net neutrality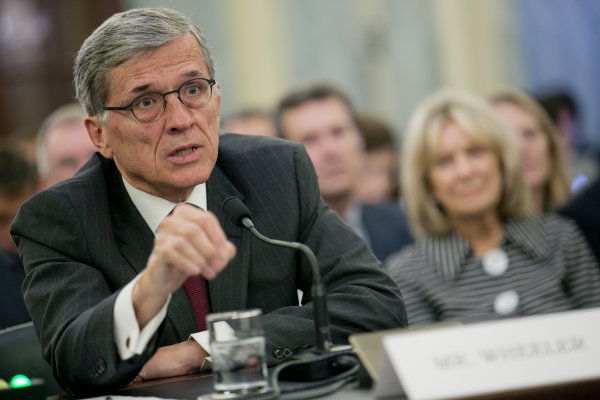 Net neutrality is dead and Tom Wheeler killed it.
Since 2010, the Federal Communications Commission (FCC) has been in proceedings to discuss the issue of network neutrality–the principle that Internet Service Providers must treat all electronic data equally, without discrimination or different charges based on user, content, site, platform, application, type of attached equipment, and modes of communication.
Corporations involved in the issue tend to lean towards the side of internet fast lanes–charging users more to use certain sites–and other methods of restricting the internet in violation of current net neutrality doctrine, which is covered by common carrier regulations.
Common carrier regulations are a previous FCC ruling that forced phone companies to treat all calls equally or without preference. Until September 10, 2014, communications providers were forced to treat the internet under common carrier regulations.
As the FCC has struck down prior rulings–one as recent as last year ("Verizon Communications, Inc. v. Federal Communications Commission")–on net neutrality with this new decision, drastic changes may be coming. The internet, predictably, did not respond well to the news of these happenings.
Over the course of the last year, internet users have broken the FCC website twice with the sheer volume of complaints filed on the subject of net neutrality.  Figures as recent as September 10 put the number of complaints in the area of 3.7 million.
Due to the volume of complaints, the original comment period of five months that the FCC had opened had to be extended for over a week due to server latency issues.  On September 10, over 220,000 complaints were registered on the site over the course of the day. The average number of calls to the FCC during the Day of Action was around 1,000 calls per minute.
Contributing actions in favor of continued net neutrality and the volume of complaints issued to the FCC were internet-wide blackouts and server slow-downs by various sites, including Tumblr, Netflix, Reddit, and other sources–including a widely viewed segment by John Oliver from "Last Week Tonight."
One of the possible outcomes from this decision is that last year's victory over Comcast–in which the company's merger with Time Warner was only approved if they agreed to maintain net neutrality until 2018–may no longer be enforceable.
Comcast has since joined Team Cable, which comprises of Verizon, Time Warner, and AT&T; coincidentally, these are some of the most reviled companies in the United States.
However, this may not be the outcome as there does exist the grandfather clause in their original agreement on the Comcast-Time Warner merger wherein they will have to protect network neutrality for their users until 2018, barring renegotiation with the FCC.
Despite the rulings and possible outcomes of the rulings, organizations like Free Press and Battle for the Net are still running active campaigns and organizing petitions to keep the net neutral. Battle for the Net currently hosts downloadable code to make an artificial slowdown on websites and blogs, with links to more information.
It is still possible to crash the FCC servers and tie up their phone lines to express your displeasure with their ruling on net neutrality.
For Internet complaints, visit www.fcc.gov/comments.
For phone complaints, call 1-888-225-5322 or 1-888-835-5322.