Little Red Riding Vogue: The new alternative to shopping at outlet malls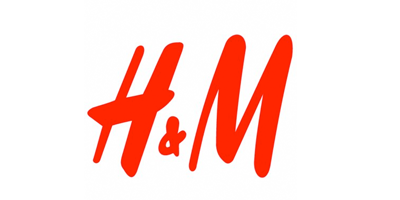 This week, H&M launched a collection from couture designer Alexander Wang. Most of the items sold out almost immediately. Wang and H&M announced the collaboration at Coachella back in April, and just a few days ago, it was finally made available for purchase online.
The line consisted of a sporty style in a very basic color palette—very Wang indeed. It was a huge collection which included tops, bottoms, dresses, outerwear, footwear, hosiery, and plenty of accessories ranging from swimming goggles to boxing gloves. The collection was for men and women, but many of the pieces can translate well to either sex—Wang has always had a talent for edgy unisex looks.
The tops ranged from crop tops to sweaters, each boasting a big price tag for H&M clothing. The cheapest tops are roughly $35 and the most expensive borders on $130. The collection also includes a cardigan for about $350. Bottoms fall anywhere on a range of $60 to $350 and dresses range from about $60 to $150. If that makes your head spin, don't even look at outerwear. Jackets in the collection stretch from prices of $70 to $350. A sports bra will cost you $40 and a bathing suit will cost you $60. Shoes are anywhere from $80 to $300. If you're really looking for something more affordable, you can get a whistle or a water bottle for $13.
Now, looking at these prices, a majority of people would probably shake their heads in disappointment. H&M has always been a champion of stylish clothes for cheap prices. Though, this isn't the first time they've partnered with a designer and raised their prices. And they're also not the only store pulling this stunt.
Recently, Target had a big collaboration with Altuzarra. For many Target shoppers, some of the prices seemed ridiculous. The price tags of the line stretched from a reasonable $20 to a whopping $90. Target also received a lot of flack for not carrying the line in any plus sizes. This wasn't the Target everyone was used to, and as a general note, people normally don't like change.
However, once again, many pieces from Target's Altuzarra collection sold out almost instantly as soon as they were released on Target's online store. And the online reviews for the few remaining pieces of the collection are fairly positive.
So what is it that draws people in? If so many people are finding problems with the high prices at these usually affordable stores, who's buying out the collections before they've even had time to breathe? Here comes the guilty confession portion of the column.
It's people like me. It's the people with fashion fetishes who will do anything to get their hands on a little couture. Normal prices for Alexander Wang fashion are astronomical. The only people that can afford Wang right off the runway are celebrities. The same can be said for Altuzarra. So when you see something from Wang or Altuzarra for under a thousand dollars, you pounce. If you're as bad as me, you actually mark the release date in your calendar so you can be ready as soon as the collection goes live.
Personally, I ended up not buying anything from either collection. I had a list in my mind for both—as far as what pieces I thought were worth the price. In the end though, for most of the pieces I really wanted, some other runway junkies had beat me to it and the pieces were already sold out.
The next big collaboration I've got my eye on is between the grunge-chic webstore Nasty Gal and the makeup company MAC Cosmetics. No doubt it will be the kind of makeup Wednesday Addams or Chloe Sevigny would keep in their carry-on. But make sure you hit it up right away. MAC's last big collection—based off of "The Rocky Horror Picture Show" — sold out immediately and never restocked, which meant broke college girls like me didn't get a chance to snag some of that red lipstick modeled after the famous "Rocky Horror Picture Show" lips. The collection will be available online and in stores on December 4.