---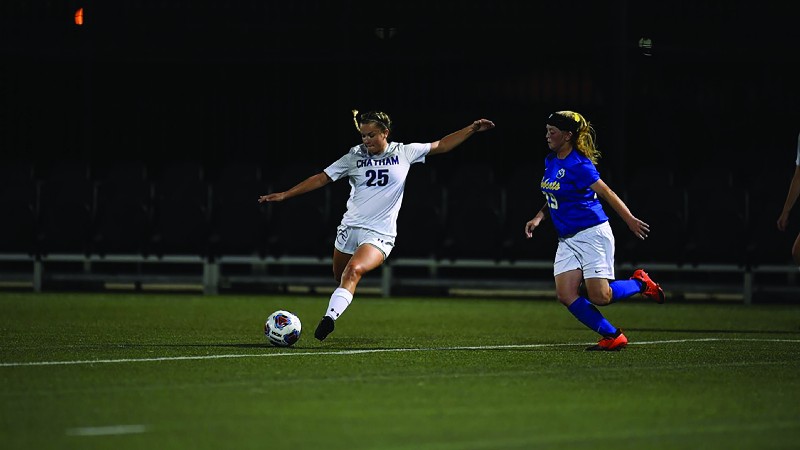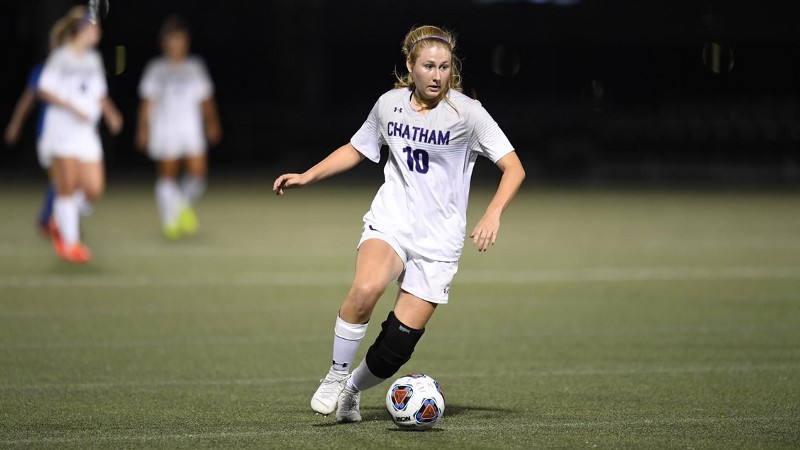 By Jack Ridenour
Photo Credit: https://gochathamcougars.com/index.aspx
The women's soccer team faced the Bobcats of Frostburg State University on Sept. 22 in a home matchup. The team had just come off an out-of-town victory over Mount Union in a 1–0 decision.
The Cougars have been playing strong this year, winning three of their last four for an overall record of 5–2.
The Cougars and Bobcats were on full attack mode. They totaled 39 shots on goal, 23 for the Cougars and 16 for the Bobcats. A back-and-forth game for most of the first half, the teams found themselves tied 0–0 after the first half. In the second half, freshman midfielder Paxton Steffy netted the first goal of the game in the 60th minute of play. The Bobcats answered back with a goal of their own in the 65th minute to tie things up at 1–1.
For the rest of the game, the teams went scoreless, forcing an overtime showdown late in the game.
"We were pumped for overtime because we knew we could win the game," said senior defender Katie Sieg. "Frostburg State was a really good team and were definitely up for the challenge."
After a few missed opportunities by the Cougars, the Bobcats answered back on the offensive end. They fired four shots on goal but came up empty as the game remained 1–1. Ashley Bergman saved two of those shots on goal as the Cougar defense kept them in the game.
"Our overtime game plan was to keep up the pressure, attacking-wise, and stay compact on defense," Sieg said about the team's strategy.
Graduate student midfielder Megan Sieg had a penalty kick in overtime but was blocked by Frostburg's goalie, keeping the score tied at one. As the clock wound down to the last minute of play, the game was still tied. Freshman forward Morgan Anderson had the game-winning assist when she passed to junior defensive midfielder Victoria Vernail for the game-winning goal.
"It was a huge win. They were big, strong, fast and overall very athletic. It was a great win because now we know we can compete against strong teams," Sieg said.
The Cougars will begin league play on Sept. 29 against Westminster. As the season goes on, lock-down defense and aggressive offensive play will be important factors in their success in the Presidential Athletic Conference.