Too many deer on campus?
---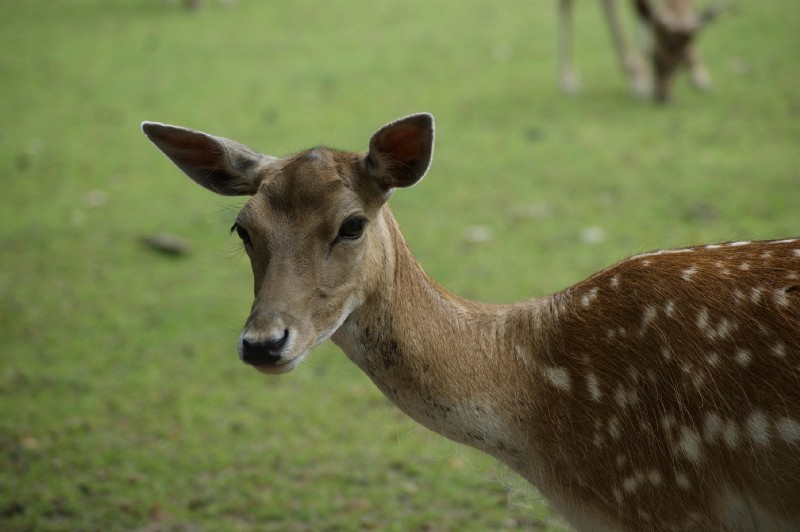 By Abbey Sullivan
There's an abundance of wildlife on Chatham University's campus. From the black squirrels and campus cat to the pond with its duck and fish, nature is a staple of the school's culture.
Part of that nature community is deer — many of them. Most evenings several perch themselves in between the trees near Fickes Hall, on Chapel Hill and even near Berry Hall. Sometimes, they pop up in front of students' headlights as they drive to class in the morning or head home at night.
That's prompted the question: Do we need to be concerned about the campus deer population? Rest assured, says Robert DuBray, Chatham University's head groundskeeper. Deer are docile, and the ones on campus are used to living around people.
"If you let them be, there won't be a problem. There's a risk with everything — squirrels, hawks, there's raccoons. People don't really think of the city as having any kind of wildlife, but we do."
There are no reported incidents involving deer on campus, he adds, and the population rarely increases. Currently, the deer family here seems to be between three and five members strong.
When asked about a way to remove them from campus, DuBray explains, "We can make contact with the game commission to see if there's a way to relocate the deer. But I would hate to do that. This is their habitat."
Having the deer here is in line with the University's principles of sustainability.
"Some of the wildlife here, as tame as it appears, is all part of the aura of the arboretum, as Chatham [is] a safe haven," DuBray says. "We're very attune to the safety and wellbeing of this campus."