beeWhat's the buzzzz? Chatham has a certified bee campuses
---
By Anniston Bieri
Chatham University has been named a certified Bee Campus USA school — one of only 63 other schools across the U.S. to earn the status.
But before you invest in a beekeeper's veil, this doesn't mean that Chatham is housing bees in apiaries. Nor is the University going to be swarming with them.
"It's not about housing bees," said Kristen Spirl, grounds department manager and a Chatham graduate. "It's about giving bees and pollinators a place to land and eat naturally."
Bee Campuses provide pollinators (including bees, butterflies, beetles, bats and birds) with a habitat that is free of pesticide and offer food and nesting resources. The goal of these spaces, called "pollinator gardens," is to allow wildlife to sustain itself.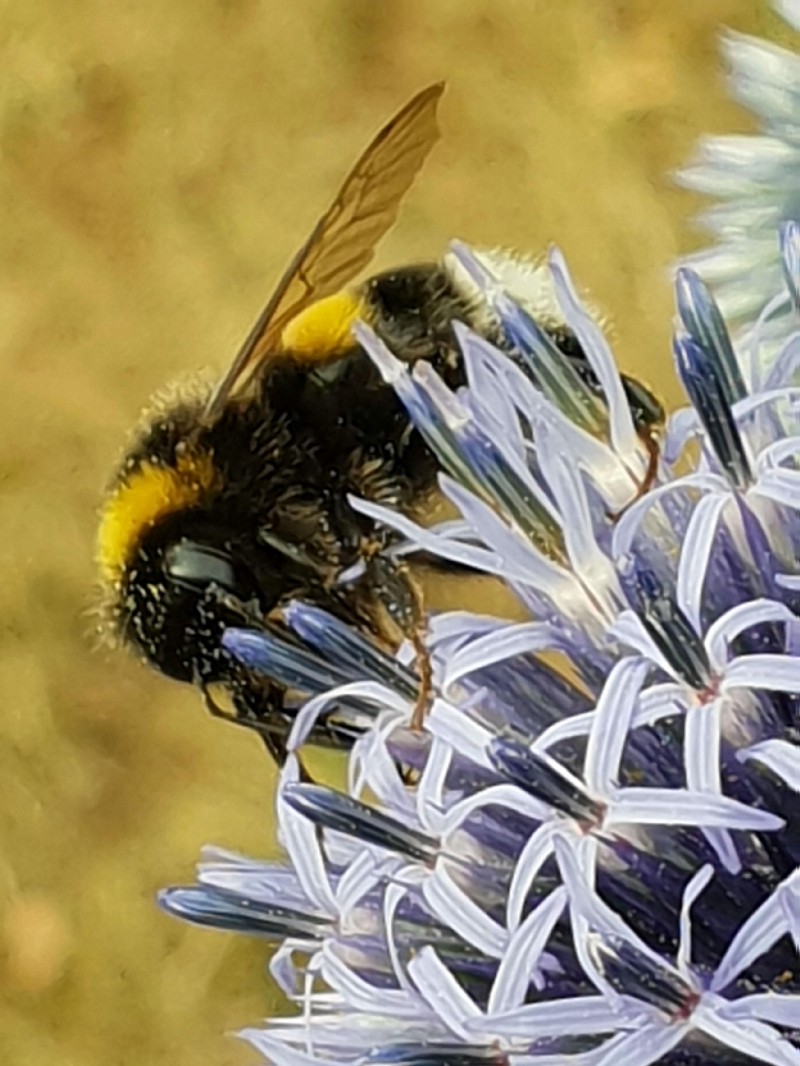 Chatham became a pesticide-free campus in 2002 and has been recognized as a certified Tree Campus since 2012. These and other merits helped the University to be granted certification as a Bee Campus. That doesn't mean, however, that Chatham is resting on its laurels.
The groundskeepers have been surveying areas on campus that need to be maintained and don't offer ecological benefits, such as large grassy lawns. Those types of areas make for excellent pollinator gardens. One spot is the Art and Design Center lawn, where groundskeepers have been removing plants to repopulate the space with a pollinator garden.
These gardens "generally are native species so they're going to be plants that are adapted to your region and are actually going to feed wildlife that is already sustained in the area," Spirl said.
Some of the perennial pollinators you may see around campus are Virginia Bluebells, Witch Hazel, Leatherleaf Viburnum, Mock Orange and Golden Rob, all of which are native to the Pittsburgh region. These will replace annual plants that need to be replanted each season, making them more expensive and laborious to maintain.
In addition to these on-campus actions, Chatham is tasked with spreading the word about the importance of bees. Bee City USA, which assigns institution certification, states that, "Bee Campus USA fosters ongoing dialogue to raise awareness of the role pollinators play in our communities and what each of us can do to provide them with a healthy habitat."
Pollinators such as bees are an integral part of food production, including growing fruits and vegetables and producing cotton for clothing. They also play a role in the hay that's fed to livestock.
However, there is a growing problem with bee populations due to factors such as pesticides and habitat loss. The environmental organization GreenPeace explains that, "a hive will decline in population over the winter before being replaced in the spring."
A hive typically sees a decline of 5 to 10 percent during and average winter, and perhaps a 15 to 20 percent decline in a bad year. However, in the U.S., "winter losses have commonly reached 30 to 50 percent, in some cases more. … U.S. National Agricultural Statistics show a honey bee decline from about 6 million hives in 1947 to 2.4 million hives in 2008, a 60 percent reduction."
Chatham's efforts as a Bee Campus is a small but significant step toward strengthening the pollinator population. It's a change that will not only give Chatham a more beautiful campus, but it also will make it a healthier and even more sustainable environment to live in.