Baseball team falls to Presidents in three-game series
---
By Jack Ridenour
The Cougars kicked off conference play with games against the St. Vincent Bearcats and the Presidents from Washington & Jefferson College.
The team entered the three-game series against the Presidents 0–3 in the conference after taking on the Bearcats. The first two games were played away at Washington & Jefferson, a program that's been known to dominate the Presidential Athletic Conference.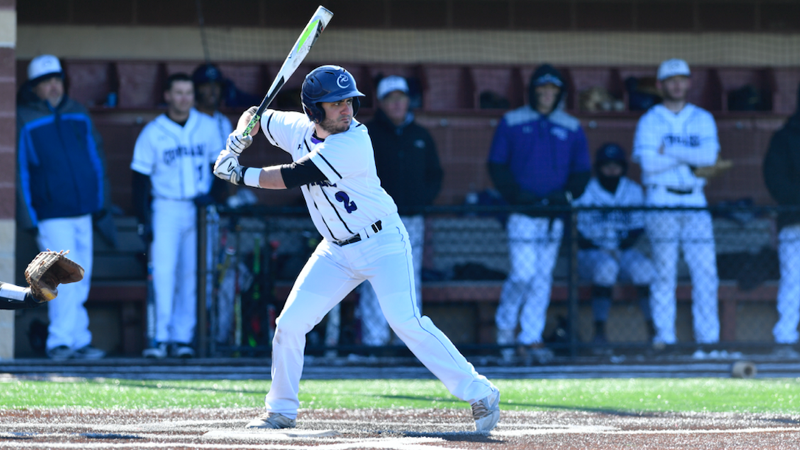 In the first game, the Cougars found themselves down early on, losing 5–0 heading into the third inning. The bats started to heat up for the Cougars, though, as they put three runs on the board in the top of the fifth inning to make the score 5–3. But those were the last three runs they scored, and the Cougars lost to the Presidents, 7–3.
In the second game of the double header, the Cougars jumped out to a quick 1–0 lead. That didn't last long when the Presidents scored 13 runs in total to defeat the Cougars, 13–2. Caleb Lehman '22 and Logan Kasper '21 drove in the only two runs of the game for Chatham.
In the third game of the series, the Cougars found themselves in a back-and-forth battle. Similarly to the first game, they were down 3–0 going into the bottom of the fifth inning. They slowly chipped away at the deficit to tie the game, 3–3. They managed to hold the Presidents to just three runs and force the game into extra innings. The Cougars couldn't put together a comeback, though, and lost 6–3 in 10 innings.
"Something we took away was the fact that we fought hard all nine innings and minimized the freebies," Tyler Peyman '19 said after the tough fight the team had against Washington & Jefferson.
With these two toughest opponents out of the way, the Cougars hope to get on a roll soon.
"If we continue to compete like we did [against the Presidents], we are going to be able to compete the rest of the season in conference," Peyman said.