Movie review: 'The Hate U Give' delivers powerful message
---
By Clair Fink
Chatham University recently screened the film "The Hate U Give" as part of its lineup of events to commemorate Black History Month in February.
The 2018 film is directed by George Tillman Jr., and is based on a 2017 novel with the same name by Angie Thomas. It debuted last fall at the Toronto International Film Festival to positive reviews.
The film opens with a scene of a family at a dinner table. We meet the mother, the father and their three children: Seven (Lamar Johnson), Starr (Amandla Stenberg) and Sekani (TJ Wright). They are not eating, though. Instead, they are getting the talk — and, no, not that one. Their father, Maverick (Russell Hornsby), explains to the children what to do if a police officer pulls them over, and that, yes, it may be for no reason.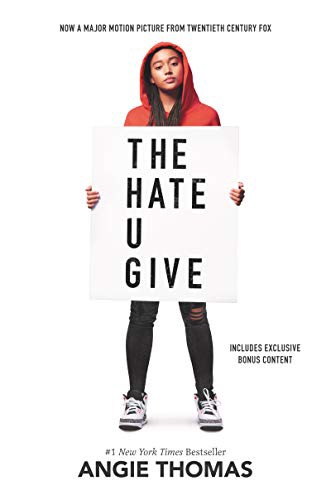 Starr Carter has to balance her white world with her black one; she lives in the projects but goes to a predominantly white, private school. One weekend, she's driving home from a party with her friend Khalil (Algee Smith) when what her dad warned would happen actually did. Khalil is then shot and killed that night by a police officer. This is the second of her friends to be killed right in front of her due to gun violence. Later on in the movie, Starr finds her voice — despite threats and family tensions — to stand up for her friends and against violence.
Let's not give too much away here because this movie could be for everyone. (I'm not going to lie. I cried five times while watching this.)
This movie, regardless of your race, will open your eyes to the hate that's in this world. The message it portrays is something everyone should hear, especially with so much cultural divide nowadays.
"The Hate U Give" will awaken you to what is happening around us everyday, even if you don't personally experience it.