---
By Haley Daugherty
Beautiful coastlines, scenic architecture, classic artwork and vibrant music. This year, the students of Chatham have the opportunity to participate in the vibrant culture of Morocco.
Chatham University's Global Focus group hosts an event that runs throughout the school year and focuses on the culture of one country every year. This year, the on-campus event has been dubbed the Year of Morocco.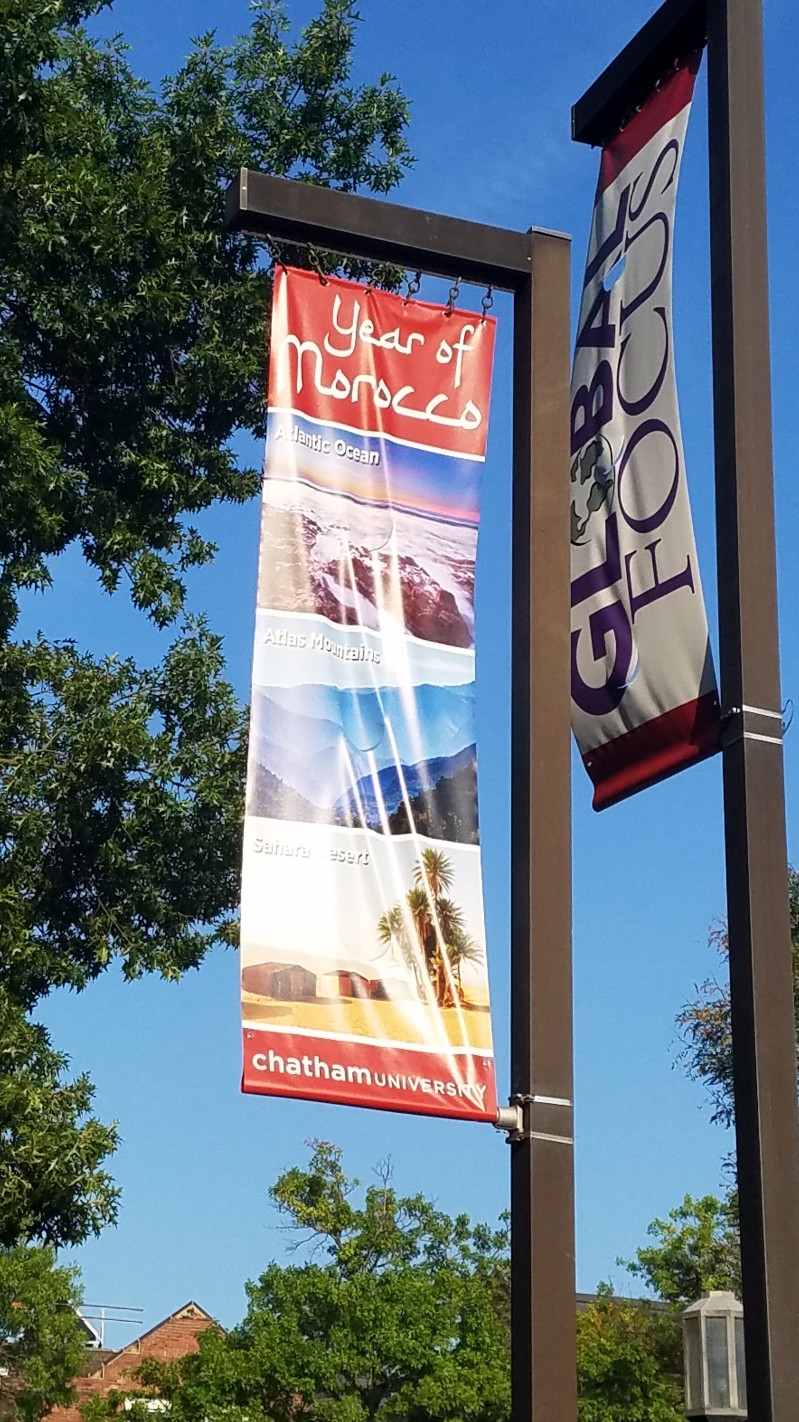 These countries are chosen by the International Relations Office. It is used as a way to educate students on cultures that they would not normally experience in their day to day lives.
Students can expect a rich immersion of food, art, music and history that are all part of the Moroccan culture. Currently, the Global Focus program is preparing for a gallery event from 7 to 8:30 p.m. Sept. 27 in the Art & Design Center on the Mezzanine level (bridge level). Alumni from Chatham who have been to Morocco will showcase photography from their travels. They will share their experiences as well as their appreciation for the country with attendees.
"Art and architecture are hugely…appealing elements of Moroccan culture so we have to acknowledge their importance," said Dr. Luke Peterson, who is part of the social sciences department and a point person on the organization team for the year's global focus events. There will also be a special guest speaker coming to speak to the audience on the history and politics of Morocco, in November.
Student members of the Global Focus group will be travelling to Morocco in May, led by Dr. Peterson and Dr. Prajna Parasher, head of the Art, Technology and Design program. "The aspect of travel and culture immersion … that to me is the essence of education," Peterson says. "[Travelling] is an underutilized and underused aspect of education."
The students will find themselves completely immersed in Moroccan culture during the trip. They will be able to experience an in-depth study of the beautiful country like no other. Peterson says "let the country speak for itself. Scenically, it is absolutely gorgeous."
This is an all-inclusive event, open to the staff and students of Chatham, as well as students of surrounding campuses. The public can find more information about the upcoming activities on its Facebook page, @globalfocuschatham; Twitter, @gfmorrocco and its website, chatham.edu/globalfocus. Students can also get day-to-day updates about the events on the ChathamU app.