Vegan Crawl Review: Cafe Moulin
This semester, the Communiqué scouted the city to find some of the best spots for vegan food. Here's the latest installment in the series.
---
Snuggled in the heart of Shadyside right next door to the traffic that is Walnut Street, is a hole-in-the-wall French café known as Café Moulin.
On our hunt for popular vegan restaurants, we came across this quaint café in the deep depths of Instagram. This shop isn't super well-known amongst vegans because none of the items on the menu are made to be vegan; all items must be "veganized" by taking out and adding items.
While looking at the menu outside the shop, we were intimidated by all of the non-vegan items but we found solace in seeing that the café offered vegan batter (and we were determined to chow down on vegan crepes).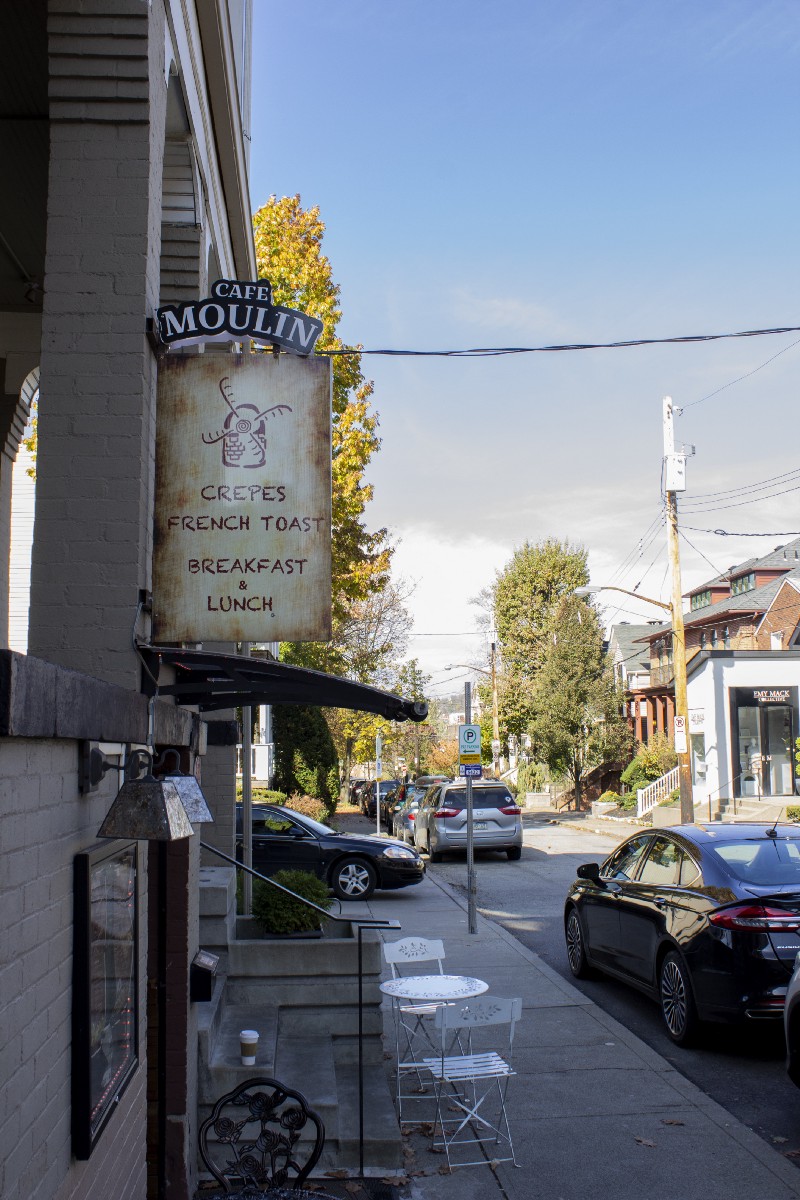 Upon entering the café, we found that the area was very crowded (so much so that we almost turned around and left but as previously said, we needed crepes).
We were told by the host that the wait to be seated would be about 25 minutes so we waited and waited, while huddled by the entrance of the shop.
We were finally seated at the very end of the bar, where we chatted over the confusing menu.
We had many questions about the vegan options but the service was so slow that we were left to figure things out ourselves. We decided that we were going to order two crepes, the peanut butter and jelly one without the whipped cream of course.
When our waitress arrived, we asked her about the vegan options just to be sure that our selections were vegan friendly.
She seemed to have no idea what we were talking about and told us that the only vegan option was the house salad. Feeling defeated, I asked her about the vegan batter and she still didn't really get what we were talking about.
Regardless, we ordered two peanut butter and jelly crepes with a fruit cup and made sure to say that we wanted the vegan batter.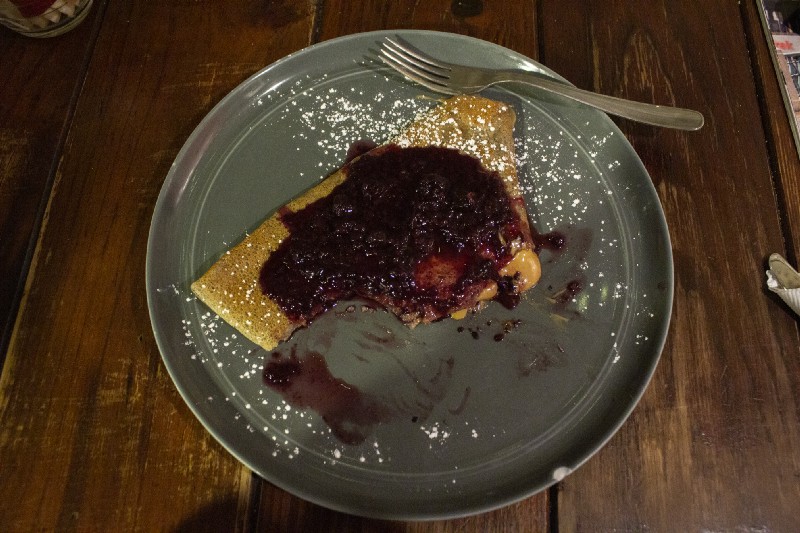 A separate waitress brought us our food and made sure to say that our crepes were vegan despite all the confusion.
The crepes were delicious, creamy and were exactly what we were craving. The peanut butter turned into almost a syrup and flowed out of the crepes as we ate.
While the food was delightful, we would not recommend going to this café if you are impatient or in a rush; it might even be better to call ahead and ask about wait times and vegan options.
If you are interested, call Café Moulin at 412–291–8119 or take a walk to the shop yourself!