Guest Voices: Chatham's Relationship to BIPOC
Guest Voices is an occasional series that invites students to share their views about a topic of importance and interest to them on campus.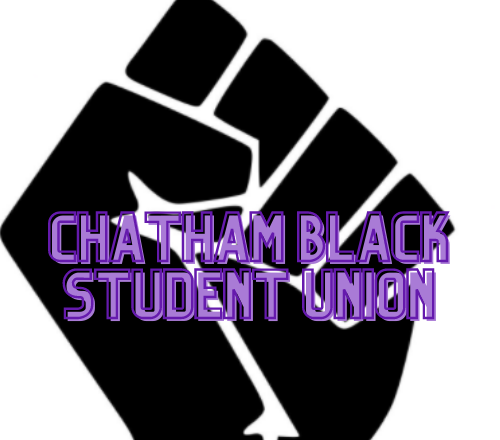 By Kayla Bracey
---
In an open letter to President Dr. David Finegold and the Chatham University administration, the Black Student Union and other Black, Brown and Indigenous People of Color (BIPOC) expressed their grievances with the University's poor response to the racial violence that has made Chatham in their views an undesirable environment.
They also voiced their demands for how to make Chatham a more inclusive community. These demands included actively recruiting more Black and Brown faculty, making racial sensitivity and racial bystander training mandatory (similar to GreenDot and Title IX) and improving the dynamic between Public Safety officers and students who disproportionately experience negative interactions with them. These demands, however, are only the beginning of Chatham University's racial justice journey. This is a journey that requires coming to grips with the suffocating racism that affects a lot of individuals of color on this campus.
As a Black student attending a predominantly White university, I never thought an opportunity would be presented for me to share some of the racially traumatic experiences several Black members of the Chatham University "community" have had. As many students of color may know, navigating overwhelmingly White spaces that advertise themselves as "diverse" and "inclusive" while continuously excusing racist behavior and benefitting from their privilege can be extremely tiresome, frustrating and even downright infuriating.
Such emotions unfortunately grow stronger when paired with witnessing the nonstop violence against Black bodies on a national scale. With the horrifying deaths of George Floyd, Breonna Taylor, Ahmaud Arbery and countless others, I can only assume this opportunity was granted to us because there are some changes happening within the Chatham community. That, however, does not excuse the years of racial and systemic oppression that Chatham has fostered and the abuse of White privilege that has been ingrained in the University from the beginning.
Micro- and macro-aggressions have taken many forms at Chatham and have been committed by individuals of all University affiliations, including professors, office faculty and students. The yearly exposure to cultural misappropriation and blatant stereotypes in the form of our White peers' "innocent" Halloween costumes (yes, wearing a dreadlock wig and gold teeth or a prison jumpsuit with an eyeliner teardrop drawn under your eye is offensive to Black and Brown people) causes Black students to feel like our personhood and value are endlessly being denied. Even things that seem relatively small scale to non-Black people can be some of the most traumatizing and upsetting experiences of all.
As a high school athlete entering college, I had to make the tough decision to not play a sport at Chatham because of the potentially dangerous predicaments I could run into due to my racial identity. The thought of taking trips into rural towns with a bus full of White students and coaches who possibly did not respect my Blackness and would-be bystanders if anything happened to me made me sick.
I have been locked out of my dorm hall and surveilled to ensure I was not living on campus because I owed a measly amount on my meal plan, but later listened to a White student brag about being on academic suspension and sneakily living in a friend's dorm for the entire semester.
Throughout the four years of my undergraduate studies, I had one professor of color and saw little-to-no faculty and staff of color. But I did see dozens of Black and Brown maintenance and food service workers.
I have listened to some White students argue that having a lecture hall named after a birth control activist who advocated for eugenics and other bigoted scientific theories/techniques "is not a big deal because she founded Planned Parenthood." (Editor's note: Chatham's Board of Trustees voted in February to rename the hall on unofficial documents, remove a bust and treat this experience as a learning opportunity.)
I have had an administrative office employee tell me that I should not return for a semester after missing the first week because there was no way I would be able to catch up.
I have had several White professors tell me to "calm down" as I calmly engaged in class discussions. In a class with a professor who I considered to be one of the more "socially aware" faculty members, I was provoked by a few of my White classmates when introducing my project about the history of gentrification in East Liberty and my relatively negative experience as a Black transplant in Pittsburgh. The professor sat and watched as I was bombarded with questions that doubted if I even knew what gentrification was and how I could feel this way about living in "the most livable city in America."
After becoming overwhelmed with rage and leaving the classroom, I was approached by this professor, who asked if I had something else going on that could have caused me to become so upset. It became clear to me that he was either blind to the attack on my identity or simply didn't care.
Some of my Black peers have been followed on campus or in academic buildings by Public Safety officers. If they weren't followed, they were watched intently while doing things like studying upstairs in the Athletic and Fitness Center or relaxing in their dorm hall common area. Several other Black students and I have watched White and non-Black students of color thrash around and unapologetically scream lyrics laced with the N-word at almost every Chatham dance. These instances are only a fraction of the racially influenced occurrences that Black students have experienced during their time at Chatham that, even when brought to the attention of higher faculty and staff, seem as though they're forgotten or brazenly ignored because they don't affect a widely represented population within Chatham University's community.
Lately, Chatham appears to be taking steps to be more intentional with its efforts to challenge the existing systemic oppression. We can only hope that our voices are finally loud enough for our rightful feelings of anger and anguish to be heard.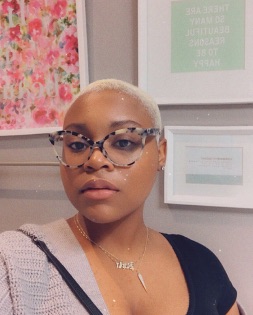 Kayla Bracey ([email protected]) is a Chatham University '20 alum (Bachelor of Communication, with a journalism concentration) and current Chatham graduate student in the Master of Science in Counseling Psychology (MSCP) program. Kayla is a graduate assistant for the Office of Diversity, Equity, and Inclusion, R.I.S.E Program Mentor, trained Intergroup Dialogue facilitator and Black Student Union affiliate. Her passion for journalism, Black mental health and wellness and racial justice work appears in many of her academic works, including The Effects of Police Brutality and Police Killings Against African Americans on Their Mental, Physical, and Emotional Health and the Intersectionality of Police Brutality and Public Health, which can be accessed through the Jennie King Mellon Library website.