The CSG Brief: Get to know Chatham Student Government
The CSG Brief is an ongoing series by Michaela DeLauter about Chatham Student Government. Each week, the important information from the previous week's CSG meeting will be explained. In this first story of the series, learn about the inner workings of CSG, meet the executive president and more.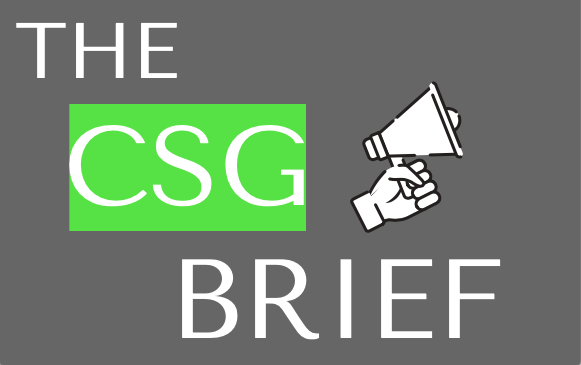 The Chatham Undergraduate Student Government is in charge of addressing concerns, interests and needs of undergraduate students and finding solutions to these topics.
CSG is made up of six elected officials from each class (president, vice president, secretary, treasurer and two class representatives), as well as five executive positions (president, vice president, vice president for student communications, student finances and student diversity and inclusion).
CSG holds Senate meetings every Thursday during Chapel hour (11:30 a.m. to 12:30 p.m.) via Zoom where the members represent their respective classes by proposing and voting on various topics. Anyone on campus can attend these meetings, and at the end of the meeting, there is an open forum, where guests can voice their opinions about what's happening around campus.
Despite obstacles posed by COVID-19, CSG has already started working on many different projects. The class of 2021 is making a video for the Chatham community on how to be inclusive and show Chatham's environment to new and returning students. The class of 2022 is working on a spirit rock, across from Café Rachel, that students can paint to create a sense of community. The class of 2023 is discussing plans to create a model for diversity and an alternative to the annual Harvest Dinner. Lastly, the class of 2024 is trying to make feminine products available throughout campus.
The executive president this year is Marianna (Mars) Touloumes '21. She serves as head of CSG. Some of her main duties include serving as the primary advocate and spokesperson for the undergraduate student body, chairing the executive board, having the authority to sign or veto Senate binding legislation and holding no less than five office hours each week.
This year, Touloumes plans on making sure there is clear communication for all CSG members, so no confusion occurs among them.
"It's important to create a community during these times," Touloumes said. She wants CSG to be a safe, positive and inclusive environment among members of the Chatham community.
CSG continuously strives to bring up the voices of students and to implement change.
"I think it's going very well," Touloumes said. "We have a solid Senate with many different backgrounds around campus that work well together to get things done."
To attend a virtual meeting, students can access the Zoom link by emailing Touloumes or the vice president for student communications, Taylor Pelow.  They also can send a direct message to the Instagram account @chathamstudentgovernment.
Touloumes encourages students to keep asking questions and bringing up concerns.
"It's important to use your voice," she said. "It's better when we're together to make these solutions."