Introducing À La Mode, Chatham's new fashion club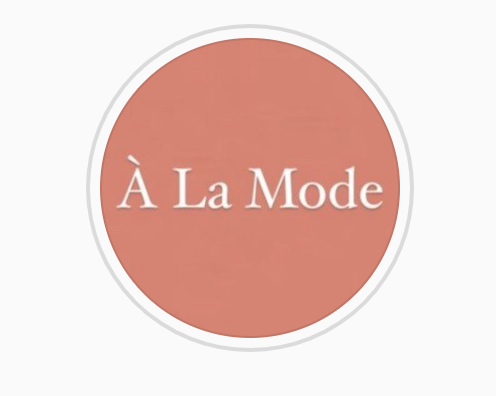 If you have been wanting to get involved in an organization at Chatham University, a new fashion club has been created. You may have missed it, but the fashion club, named À la Mode, was approved during the winter break.
According to its mission statement, the club's purpose is to encourage self-expression through fashion by promoting a safe space to discuss various trends, tastes and aesthetics. The club will also support a general devotion to sustainability through various forms of buying, upcycling and reusing clothing.
One of the club's main goals is to keep it casual. Many of the other clubs at Chatham are major-oriented and involve science, technology, engineering or mathematics.
View this post on Instagram
"There weren't many clubs that weren't uber serious," Club President Natalie Callahan '23 said. "I think our club will fill that void."
À la Mode was actually started from friendly compliment.
"I was in the hall with Natalie and some other classmates waiting for the professor," Club Vice President Sydney Schoenewald '24 said, "and Natalie comes up to me, taps me on the shoulder, then says 'This is kind of weird, but I love your pants.'"
View this post on Instagram
There is a strong relationship between everyone in À la Mode.
"I personally know all of the officers," Callahan said, "and they're all wonderful people."
The tight-knit club is quickly gaining interest from students after just a few weeks.
"It's like our little baby," Schoenewald said. 
The À la Mode team was surprised by how fast the club has grown.
"We had an idea of who was interested, but we didn't know how many people would get involved," Schoenewald said. 
The À la Mode team has been working on different ways of getting people engaged during the pandemic. One of the major factors in the club's growth has been its social media account.
View this post on Instagram
Run by Communications Officer Lydia Newlin '22, the Instagram account has surpassed 130 followers in the short amount of time since it was created.
"I'm really trying to stay on top of it," Newlin said. "I'm excited for this club so I really want it to be booming."
The account posts popular figures in fashion, as well as outfit pictures submitted by Chatham students.
Newlin credits the rapid growth to the club's ability to get everyone involved. Students don't have to be a certain major to be a part of it.
"Everyone wears clothes," she said.
À la Mode has already planned some events for the future, as well. These activities will help teach sustainability and other fashion processes, including screen-printing and embroidering.
"We want to do workshops that will show students how to change up their clothes to keep them fun and fresh without buying new clothes," Callahan said.
À la Mode plans on holding bi-weekly meetings on Zoom, with the second meeting awaiting an official date. To learn more, follow or send a direct message to À la Mode on Instagram (@chatham.alamode).