Chatham's largest first-year class ever; new programs, test-optional standards promote growth
The fall 2021 semester has brought with it a Chatham University milestone: the attendance of the largest first-year class to date.
These new programs were a main push for Dahlia Saenz '25, a music technology student, to attend Chatham — in combination with small class sizes and campus-wide activities.
According to Interim Dean of Students Chris Purcell, the class of 2025 has 442 students. The Chatham website reports that approximately 2,200 undergraduate and graduate students are enrolled in total.
Saenz said continuing school during the pandemic gave her some sense of normalcy and "skipping out on school would've made matters worse."
Campus is now bustling with more people than ever, thanks to new fields of study and a more accessible application process.
She added that Admissions created a welcoming environ- ment with an in-person tour and a Zoom session with her aca- demic advisor. "I like that they tried their best to make it a good experience while still having to adhere to COVID protocols," Saenz said.
Admissions counselor Cassidy Atteberry-Leahy said it appears that "more students are interested in small liberal art schools."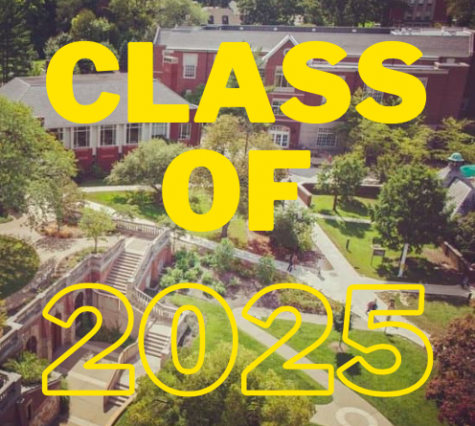 This could be a response to the COVID-19 pandemic, with some students wanting to attend a smaller campus to reduce the risk of infection. The uptick in enrollment could also be linked to the more personalized, tailored education that smaller schools, like Chatham, tend to offer.
The admissions process has also broken barriers to become more accessible for prospective students. Standardized testing has become less of a requirement in the collegiate world, especially after the pandemic.
Atteberry-Leahy said that new academic programs, including neuroscience, music technology, music business and immersive media, have helped to expand prospective students' interest in Chatham.
"The world has gone test op- tional. Our application process is more holistic than ever," Atteberry-Leahy said. "We want to help students have better access to higher education, and this is just one way of doing it."