The return of the movie theater experience: 'Shang-Chi and the Legend of the 10 Rings' review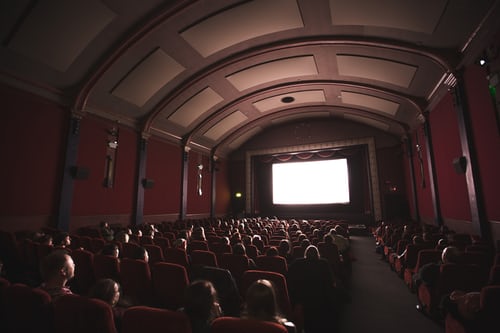 Spoilers for "Avengers: Endgame" and "Shang-Chi and the Legend of the Ten Rings" 
---
For as long as I can remember, I have loved to see movies on the big screen. The local theater everyone went to was called Spotlight Theater in Hornell, New York. 
One of my favorite memories of seeing movies there was the opening night of "Avengers: Endgame." My friends and I had bought tickets from a friend who worked at the movie theater, and it was a good thing we did. That was the only night I've ever seen a movie completely sold out. 
The real reason I loved that night was the movie and the people. Every joke was met with seas of laughter. When the heroes who disappeared in "Avenger: Infinity War" returned and Captain America yelled "AVENGERS … assemble," there were cheers, applause and yells of "Wakanda Forever" — and I think I was crying with happiness. 
When Tony Stark died, there was silence and then weeping. During the credits when the signatures of all the original Avengers team appeared, there was applause for every name. That is the most I have ever cried during a movie, except maybe "Toy Story"  3 or 4. 
Some people might find a loud theater to be annoying and distracting. I, however, love it. When seeing a big movie, I feel like I'm part of a community or team. All these strangers and I are going to bond over jokes, stories and our emotions. It might sound weird, but I love this about movies. 
Unfortunately, throughout the pandemic, this experience became a distant memory. For most of 2020, there were no new movies. Everything kept getting delayed, until eventually studios started releasing new movies on streaming services. However, it wasn't the same. I love my family, but I hated watching new movies with just them and our two dogs at home. During movies like "Wonder Woman 1984," "Soul" and "Godzilla vs. Kong," I had to deal with my two dogs loudly playing with their toys, while my dad checked his emails and my sister was on Snapchat. My other sister usually was asleep — and that was only 15 minutes in. Movies at home became less of a fun experience and more like trying to keep my family entertained long enough. 
This made me want to spend more time seeing movies in theaters. I did get to see a few movies in theaters during my first year at Chatham, like "Raya and the Last Dragon," "Nobody" and "Mortal Kombat." But even with these movies, I didn't feel the same sense of community I used to feel. 
But when I returned home (and then went to New York City), I finally had a movie theater experience that felt like before 2020 — "Black Widow." After no Marvel movies in just over two years. Finally, I was back in a movie theater with a huge crowd, where there were the seas of laughter I missed, and the feeling of community that came with being in a room watching characters we all loved. During the summer, I even went back to Spotlight Theater for the first time in over a year, and saw "The Suicide Squad."
However, I still hadn't seen a Marvel movie or any big movies in Pittsburgh, the place where I plan to spend the next few years of my life. But finally over Labor Day weekend, I saw "Shang-Chi and the Legend of the 10 Rings."
'Shang-Chi and the Legend of the 10 Rings' review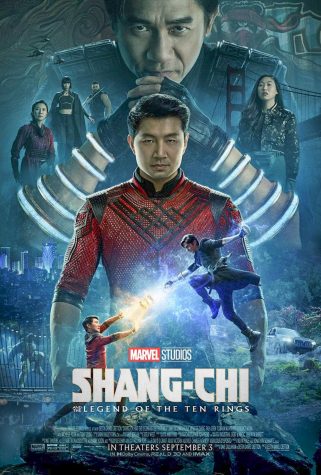 "Shang-Chi and the Legend of the 10 Rings" is the latest movie in the Marvel Cinematic Universe. The film follows Simu Liu as Shang-Chi (pronounced SHONG-chee), who is hiding away in San Francisco with his best friend Katy (Awkwafina).  He is then swept back to his past by his father Wenwu (Tony Leung), who is the leader of the criminal empire The 10 Rings, which is named after the powerful mythical 10 rings that Wenwu wields. 
Along the way, we meet new characters, including Shang-Chi's sister Xialing (Meng'er Zhang), Wenwu's assassin Razor Fist (Florian Munteanu) and Ying Nah (Michelle Yeoh), who has a connection with Shang-Chi's late mother. There are also a few guest appearances: Wong (Benedict Wong), who is the librarian and friend of Doctor Strange, and Abomination (Tim Roth), who we haven't seen since "The Incredible Hulk" back in 2008 (now with the comic accurate fins on his head). 
One of the most notable parts of this movie is the martial arts action. That's due in no small part to the late stunt coordinator Brad Allen, who worked on movies like the "Kingsman" series, and cinematographer Bill Pope, who was the cinematographer for "The Matrix" movies. The action scenes, especially the first two big fight scenes in the movie, are amazing. The first big fight of the movie takes place on a bus, and you feel every punch and kick. The fight scene on the bus also has some amazing one-shot scenes, where we follow the action without any cuts. Both fight scenes also do an amazing job with the settings. It's so fun and enjoyable that you can't take your eyes off the screen. The final fight of the movie is also amazing. Shot so that the heroes are in red while the bad guys are in black, it's a sunny day outside and they're fighting on grass. All of this makes it much easier to tell what is happening throughout the scene. It isn't just another fight scene with gray armies fighting other gray armies. 
Another highlight of the movie was Tony Leung as Wenwu, the leader and founder of The 10 Rings. Wenwu is the next great, really sympathetic and human Marvel villain, alongside Loki, Killmonger and Thanos. Wenwu is just a broken man who's lost his wife and would do anything to get her back.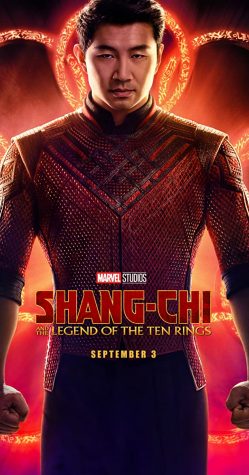 Leung isn't the only great actor, however. The entire cast is impressive. Liu and Awkwafina were some of the best, and their friendship is one of the most enjoyable parts of the movie. Liu especially adds a lot of humor and emotion to the movie, without crossing the line and becoming overly goofy like other lead heroes. 
I would also highly recommend that you watch "Iron Man 3" and the Marvel One-Shot "All Hail The King" before you see this movie, as they do a good job of giving this movie context. 
"Shang-Chi and the Legend of the 10 Rings" is one of the most fun Marvel movies I've ever seen. The action, the family drama, the characters and the humor make this movie so enjoyable to watch. This is a Marvel movie you don't want to miss, and I look forward to the future of Shang-Chi and its characters.
To be back to seeing a big blockbuster movie — in Pittsburgh — with the laughter and cheering  finally made me feel like the days of only being able to watch movies with my annoying-yet-lovable dogs and annoying-yet-lovable family at home were in the past. I can't wait to see even more movies in the theater this semester. Hopefully, I'll see you there!