Senior Spotlight: Soccer team's Tahbaz leads on and off the field
Ryan Tahbaz '22 is Chatham University's men's soccer team's all-time leading scorer, holding the records for most goals and assists. 
Tahbaz is more than just an athlete, though.
Off the field, Tahbaz is the executive president of Chatham Student Government. The Cougars' captain looks to continue his success during his senior season.
Tahbaz began playing soccer at age 2 while kicking the ball around with his family. The Los Angeles native has always had soccer in his life, culminating in his commitment to attend Chatham.
"It was a shot in the dark," Tahbaz said. He knew nothing about the campus, he recalled, but once he made it here, he knew it was the right fit for him.  
Tahbaz has been on Chatham's team since its inception in 2019.  
"It's been a journey," Tahbaz said.  
This season has been the best one statistically for the Cougars. Having a winning record in the Presidents Athletic Conference (PAC), Tahbaz and his team look to continue that success into the playoffs. Tahbaz's overall goal for the program this year is to make the finals, then to win the championship.  
"I want a ring," Tahbaz said.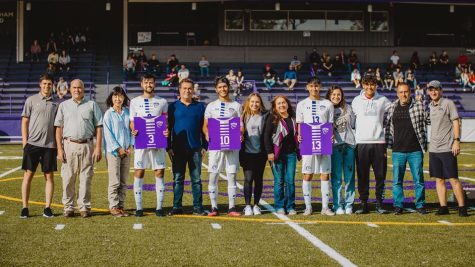 A personal goal for Tahbaz is to make the first-team for the PAC. Last year, he was an honorable mention selection. Tahbaz did not celebrate this. Instead, he said he used it as motivation for this year. 
This season, the United Soccer Coaches awarded Tahbaz the College Player of the Week award for being the top Division 3 player for the week of Oct. 4. Tahbaz also has earned the PAC Player of the Week award, as well as the PAC Scholar-Athlete of the Month award for September.  
Tahbaz said he did not want to celebrate these achievements because there is more he still wants to accomplish. 
More than just teammates 
"Family" is the word Tahbaz uses to describe Chatham's men's soccer team. That family aspect gives the team a close-knit bond, he said. He described his teammates as his "brothers," and he would do anything for them.
Tahbaz praised the work of head coach Keith Danley. He's managed to keep the core group together since the first season, all while adding talent with each year that passes. Tahbaz credited his coach and the other players for the team's newfound success.
While not wanting to look too far ahead, Tahbaz wants to continue to play the sport he loves after he graduates. Tahbaz is excited for the chance to attend graduate school next fall. With two years of eligibility left, Tahbaz is striving to play for however long his body lets him, he said.  
"
"I put myself in roles to make an impact on this campus." "
— Ryan Tahbaz
Tahbaz also is going to attempt to get into coaching. Tahbaz said he would love to be a graduate assistant, if playing is not an option.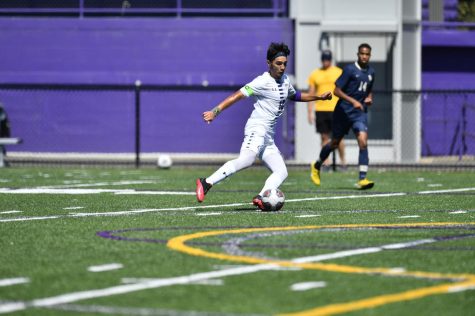 Tahbaz also prides himself on being more than a soccer player. He is trying to make life better here for all students. Besides being a member of student government, Tahbaz is a part of the Chatham Activities Board. 
"I put myself in roles to make an impact at this campus," he said.  
The men's soccer team's next home game will be at Graham Field on Oct. 20. This will be the club's last home regular-season game before the team attempts to get ready for playoffs.