CSG Brief: Fall 2021 meetings inform topics discussed by Chatham Student Government in January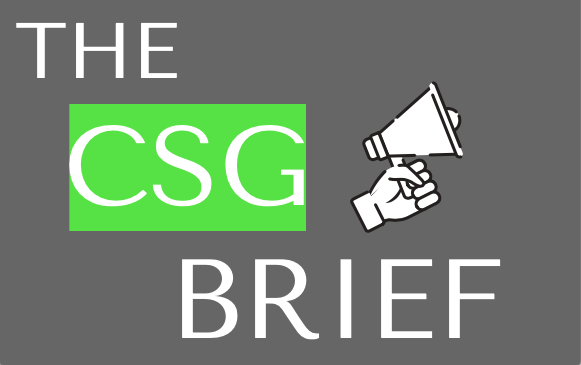 Nov. 11:
Executive President Ryan Tahbaz '23 discussed with David Finegold, Ph.D., about the 10 year plan for Chatham University. They discussed the initiative to ask students their hopes if they return. 
Members readdressed Chatham's mental health initiative from Dr. Jen Morse from the JED Foundation and Cindy Kerr from Chatham's Office of Academic Accommodations and Resources (OAAR). Tahbaz addressed sophomore and freshman members to consider joining one of the committees in the JED initiative, part of the Jed Foundation designed to help schools evaluate and strengthen their mental health, because junior and senior members will be leaving soon. 
If students outside of CSG would like to join, then email [email protected].
During open-forum, Hailey Tischendorf '23 proposed better testing areas at Eden Hall campus because of too many noises in some rooms. Faith Primel '25 proposed to have OAAR members at Eden Hall to increase availability for students at Eden Hall. Class Vice President of 2023 Hannah Perry and Tahbaz '23 proposed to write to the Shadyside OAAR office for them to know about the issue. 
Nov. 18: 
Executive Vice President Leo Liotta '23 addressed Class of 2024 Emi Perdan, is in transition to take over the position of Guillermo Van Wyke '23 as the new Vice President of Student Finances. 
Members discussed the improvements they would like to see in the 10 year plan. One topic that members agreed upon was the issues of available classes for students. Vice President of Student Diversity and Inclusion, Lalah Williams '22, addressed that there could be a larger size or more sections offered before more students are admitted. Improvements in Chatham's environment included more collaborations with other universities, better access to urgent care with accessible transportation, and more in-depth therapy programs for students to gain increased support sessions on campus.
Williams asked Vice President of Student Affairs, Chris Purcell, when the new diversity plan will be implemented due to Randi Congleton, Ph.D., departure from Chatham. Purcell is unsure when the implementation will occur but ensured there would be an equitable hiring process through the Search Advocates Program.  
"Twenty-five certified search advocates will decide who will be hired as they judge people based on the criteria rather than extraneous factors," said Purcell.
Dec. 2: 
Tahbaz '23 addressed CSG members for their last meeting of 2021. Discussions included improving their social media presence and devising a plan of action to deal with Eden Hall's OAAR issues.
Jan. 13: First CSG Meeting
During the first meeting, it was announced that Perdan has taken over the position as Chief of the Student Finance (USB) after Wyke's exit. Ashbey Kirkpatrick '24 joined Chatham Student Government as the new Treasurer for the Class of 2024. 
Members began to discuss methods to deal with Eden Hall's limited OAAR resources. Williams also mentioned the inconsistency issues of the Eden Hall shuttle could be a contributing factor. Primel and Jocelyn Gane '24 decided to email Lisa Zeza, who is responsible for transportation coordination, to try and fix the shuttle times inconsistencies. Then, the next step is to directly contact OAAR.
Jan. 20: Meeting with President David Finegold 
Several appointments were announced such as Ashanti Lopez '24 as the Vice President for the Class of 2024, Gane as the Secretary for the Class of 2024 and Sophia DeMatteo '25 was appointed as the Vice President of Communications. 
President David Finegold discussed the undergoing actions to accomplish parts of CSG's strategic plan. 
"My goal is to hear from you and the input for since you are vital to the student body's representation," said Finegold. 
One of the actions to improve students' mental health was appointing a part-time counselor, Dr. Timbo. Additionally, there have been implements of Dr. Jen Morrison's GED program to create a broader counseling service for proactive actions for acute needs. 
Another one of CSG's issues on the strategic plan was to increase class sections especially for the science programs. Finegold stated that Chatham has started looking for 30 additional professors, and planning an extension of Buhl for more science labs after the remodeling of Anderson.  
Williams added the improvements of older dorms consideration for Finegold to fix. Stated by Williams, issues included fixing the floors and wall paint in Laughlin. Also, Gane included that laundry machines need to be increased in the older buildings as well. Finally, CSG members and Finegold discussed ideas for collaboration with other universities. President Class of 2024 Phillip Hingston suggested a TEDX could be utilized to get universities involved. Finegold mentioned an upcoming partnership with 11 other colleges to promote Pittsburgh as one of the best college cities.
 Jan. 27: Upcoming Activities and Implementations
Gane discussed her meeting with the bus drivers to improve Eden Hall's weekend availability. Additionally, she voiced students' to fix the Shuttle Tracker for a better preparation for upcoming buses and the Wifi on the buses. 
After Ken Richard's '23 suggested a fundraising Assassin-game to raise food,  Chief of Student finances Perdan proposed that last semester's Nerf Wars should be utilized instead.
Due to low numbers in membership, Tahbaz '23 asked for CSG members to find new members. According to Tahbaz '23, the importance of having full memberships allows them to vote for proper legislation which can "pick up the pace in [their] class projects."
Hingston expressed his concerns of safety and security at the Pelletreau, Chung, and Linzer apartments. This concern was spoken in the meeting due to the prior night's incident of a man following a female student into Chung. Specifically, the doors are not able to properly shut without pulling the door in. Tahbaz conveyed his regret of the incident, and stated these are recurring incidents that must be dealt with.