CSG Brief: March meetings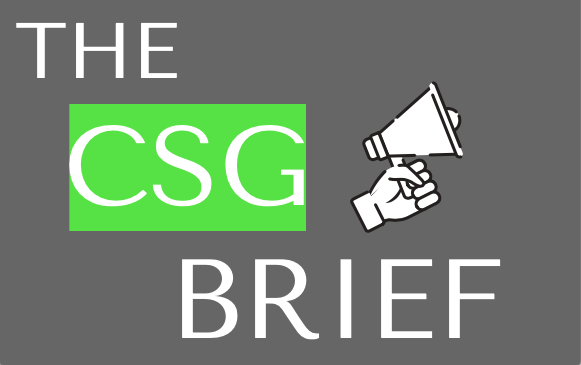 March 10
After coming back from Spring Break, members discussed future plans for COVID-19 protocols and the Anderson renovations over a Zoom meeting with President David Finegold.
COVID-19 Protocols
For the next academic year, all students must be vaccinated and have a booster shot. The vaccination card must be uploaded by Aug. 1. Exemptions will be offered to those with legitimate religious or health reasons. 
The University will reevaluate whether the current mask policy can be maintained (i.e. masks only in instructional settings and optional in other campus settings)  or if it must return to the previous mask policy (i.e. masks in all campus settings).
Depending upon if there is a new COVID-19 variant or an increase in cases, there will no longer be testing. Finegold said it was too difficult to "pinpoint who has been exposed and to get people to respond immediately". 
Quarantine housing will still be available.
Anderson Renovation
Finegold asked CSG members their opinions for how to utilize different restaurants during the renovations. Mentioned suggestions were Bird on the Run, Coffee Tree Roasters and Mercurio's. Class of 2023 President, Zach Mayan, suggested utilizing local businesses and brand chains because most are accessible to students. 
School-Spirit Rally
Unfortunately, the school-spirit rally could not be implemented. According to Executive President, Ryan Tahbaz '23, "it was a good project, but it should be implemented towards the beginning of next year and initiate engagement with first-year students" Sharing a similar sentiments, Class Vice of 2025 President Jackson Adkins stated, "With the little that was done, it doesn't seem too ideal to have this event by the end of April."
A smaller event at a future lacrosse game was suggested to provide an event for the cheerleaders' long, strenuous practices. 
March 17
Class of 2025 Treasurer Aidan Bobik became the New Parliamentarian. For this meeting, he announced several changes to the Constitution. Changes to the town hall and the newly implemented Blue Light system.
Constitution Updates
Article IV
There were clarifications about the duties of the officers. For example, the executive president can nominate vacant officer positions, and the nominees must be approved by the Senate. 
Subsection II of Article VII
Changed to implement class meetings and have officer hours held. 
Section C of Article IX
The undergraduate budget committee would be composed of all class treasurers and class representatives. Other students who want to join must fill out a formal application. 
Subsection A of Article XIII
In order for an officer to resign, he/she/they must send a letter to the class position, advisor and executive branch within 24 hours of the next meeting. 
Section A of Article IX
 It mentioned that the Senate can propose a referendum or a legislative mandate which can be initiated by the student body. 
Officer Reports 
Vice President of Communications Sophia DeMatto '25 announced the new date of the town hall event. It will still be held at the Carriage house, but it will occur on Wednesday April 6 from 2-4 p.m. Also, she asked more secretaries from each class to attend and help with this event. 
Special Reports
Class of 2023 Vice President and Head of the Safety Committee, Hannah Perry, announced that the Blue Light system had been implemented around campus in response to students' concerns of walking late at night. 
March 24
Officer reports, committee reports and plans for the Phipps Conservatory were discussed. 
Officer Reports
Vice President of Student Finances Emi Perdan '24 announced that April 5 was the last meeting for student organizations to have ideas approved. 
Committee Reports
The Constitution Committee officially dissolved since the changes have been approved and passed on to the student body via Dean of Students Chris Purcell's email. 
The Elections Committee announced that officers must reapply for the same position and obtain write-ins. Additionally, they will be sent to the entire student body to vote. 
Phipps Conservatory
Created by Class 2024 President Phillip Hingston and Executive President of Student Finances Emi Perdan '24, they announced that a group tour to Phipps Conservatory will happen on April 10 at 12:30 p.m. Fifty student tickets will be available. 
March 31 
Director of Student Engagement Emily Fidago was responsible for the advisor report which included news about a new app. Several resignations and appointees were announced.
Advisor Report
Unfortunately, there were no new updates for elections. Fidago mentioned that students should vote by the year of the individual or could switch their ballot to a different class depending upon the credits of the nominee.  
According to Fidago, the school "underwent demos with four different apps." They decided upon a finalist that allows students to check emails and have access to a digital ID to prevent lockouts. Student organizations will have access to practice the demo late in April. 
Resignations and Appointees 
Faith Primel '25 resigned. 
Madison Smith was appointed to the 2025 secretary position.
Hannah Thomas was appointed to the 2025 class representative position.