Chatham Cougars travel for spring break
Approaching the warm weather of March, three of Chatham University sports teams traveled over its spring break. Baseball and softball traveled to Florida while women's lacrosse traveled to California. 
The women's lacrosse team held daily practices and team-bonding experiences including team dinners, trips to Hollywood and visits to Ventura Botanical Gardens and Los Angeles. The team competed against California Lutheran University at 11 a.m. on Saturday, March 4 and won 16-11.
Baseball and softball each played in 8 games each while in Florida. Both teams lost the majority of their match-ups.
Vice President of Athletics and Recreation at Chatham Leonard Trevino said some athletic funding is given to teams from the University's general funds for its athletic program. Each individual team is responsible for paying the difference between the funding for the games and the travel and accommodations involved. Out-of-region games, which are decided by the NCAA, require additional funding.
Less funding is provided from the college to sports teams depending on the number of games teams play while on spring break. Baseball and softball receive more money corresponding to the number of games played compared to the women's lacrosse team, which was responsible for most of the funding for the trip.
Some fundraising tactics include working for local professional sports teams. In recent years, Chatham teams have worked concession stands during the Steelers, Penguins and Pirates home games. Women's softball commonly works the Graham Field concession stand for Chatham sports and youth football.
Every sports team has an NCAA limit on the number of games they must play each year.  Coaches must decide on a location where other teams in their respective conferences will travel to. Baseball and softball play 40 games each during their overall season while men's and women's lacrosse play 16 games per season.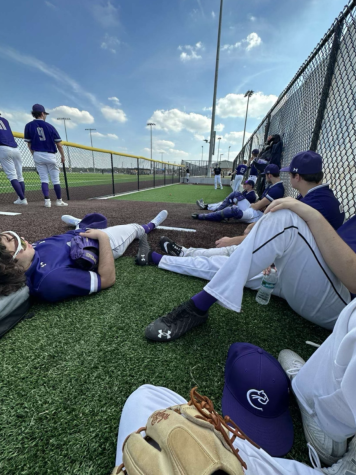 "We encourage lacrosse to play one to two games over spring break. Baseball and softball usually travel to Florida to play eight to 10 in-region games. It's strictly a weather thing," Trevino said.
If a fall or winter sport decides to travel outside of its season, that team is responsible for all funding through fundraising and donations.
The ability for teams to travel is strictly based on if coaches can get games in. Since spring break travels are planned out two years in advance, coaches must make the ultimate decision on the specifics involved for spring break traveling. Coaches view spring break traveling as an opportunity to gain future players. Spring break trips can help to encourage recruits to join Chatham for a future traveling experience.
Chatham's athletic teams plan to increase fundraising support to back their future travels.