The psychological component of graduation
This is the final installment of a three-part series about preparing for commencement.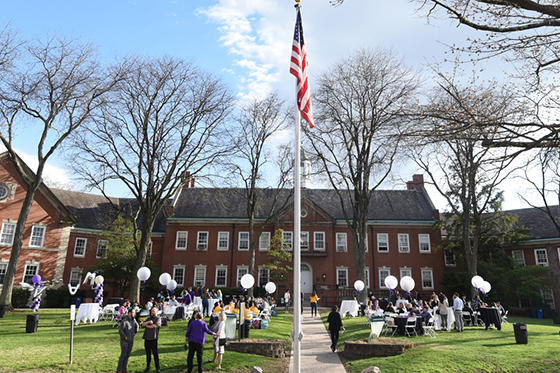 Graduating can come with a lot of emotional weight. While you should be proud of yourself for finishing your degree, you may also be thinking, "I'm just a 22-year-old kid. I can't handle this." Most major life transitions are stressful, but there are coping strategies that can help fight off the threat of post-graduation depression. 
Try to be mindful of these tips as graduation approaches: 
Rally your support network: Don't isolate yourself during this time. Take advantage of the moments you still have in college and reach out to the people who can help you. 
Prioritize your mental health: Exercising, having a good sleep schedule and eating nutritious food is vital to your mental health. Avoid drinking or smoking in excess, as these can be unhealthy ways to cope with stress. 
Don't compare yourself to others: Consider using social media less and take active steps to build your self-esteem. It's important to practice self-compassion and care. 
Remember your reaction is normal: When faced with change or uncertainty, many people feel stress, anxiety and sometimes even grief. Know that you are not alone. 
Talk about it: Connect with people who can relate to your situation. That may be a friend who is also graduating or an alumni who has been in your shoes. Don't hesitate to enlist the help of a therapist.