Results from the recent CSG elections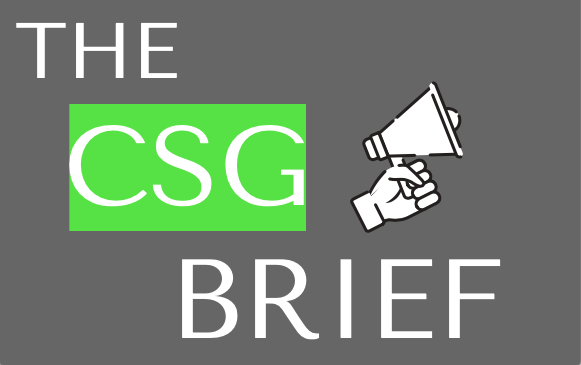 From April 4 to 6, students voted for Chatham Student Government candidates and four proposed resolutions. On April 7, Student Affairs sent an email to the Chatham community with the following results: 
Executive President: Jackson Adkins '25 with a 62.3% vote

Executive Vice President: Aidan Bobik '25

Vice President of Student Finances: Gabrielle Slovikosky '26

 Vice President of Communications, Jada Jenkins '26

Vice President of Diversity & Inclusion: Madison Stokes '26 with a 61.2% vote
President: Sophia Boyle with a 52.6%  vote

Vice President: Nathan Tebay

Treasurer: Ashbey Kirkpatrick

Secretary: Jocelyn Gane

Class Representatives: Melissa Redding and Samuel Helton
President: Maggie Vargo

Vice President: Madison Smith

Treasurer: Atticus Danielson

Secretary: Douglas Bensch

Class Representatives: Kierra Selby

The 2

nd

Representative position is vacant and will be appointed by Maggie Vargo

. 
President: Morgan Rapsky

Vice President: Martha Deng

Treasurer: Christopher Szarka

Secretary: Jonah Schiffgens-Smith

Class Representatives: Finn Dusek and Rachel Sanders
Resolutions and Amendments:
Approved (55.6%): Pennsy the Seal Non-Binding Referendum 

Approved (91%): Quick Fix Amendment

Approved (97.7%): Diversity & Inclusion Committee Amendment 

Approved (94.9%): Academic Advocacy Committee
Parliamentarian, Aidan Bobik '25, talked about his victory of Executive Vice President and future goals in CSG. 
"I want to thank students for their support, and I look forward to working with the rest of the Executive Board and Senate in the upcoming year," he said. "Our predecessors initiated a lot of important work, and I think our most important task is to build on those efforts and make CSG a truly representative and effective body for students." 
With his position, he wants to evaluate CSG's structure and improve it to support the student body. 
Class 2026 Vice President, Gabrielle Slovikosky, shared enthusiasm for her new role. 
"I am very excited for this upcoming year in student government. I will strive to run the undergraduate budget committee to the best of my ability," she said.
Current Vice President of Communications, Jada Jenkins '26, was nominated and appointed by Executive President Abdul Malik '23 for the position. However, she felt honored that other students elected her to the position. 
"It was a nice feeling that my fellow council members trusted me to take on the role but actually having the student body elect me in was more important to me," Jenkins said. 
Finally, Class 2025 President, Jackson Adkins was excited about his position as executive president, and the goals he wants to achieve next semester like the athlete and non-athlete student divide.
"I want to work more with athletes and non-athletes and learn what we need to do to build a stronger Chatham community," he said.
Click here to read about some of the close races that took place.