Chatham handles first-ever bed bug outbreak
---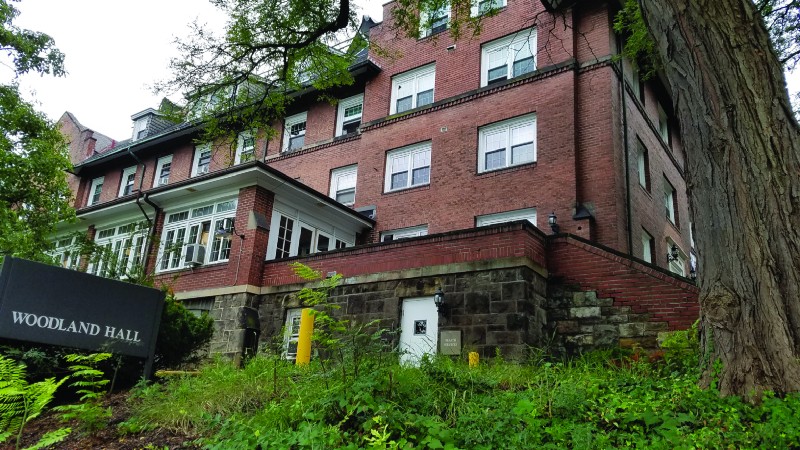 Woodland Hall residents received an email on Aug. 30 alerting them about some unwanted guests on campus: bed bugs. Officials say this is the first case to be confirmed at Chatham University.
Director of Residence Life Shawn McQuillan said, "We [residence life staff] did an initial inspection to look for any bugs as soon as we received the report. Two to three hours later we had Ehrlich here to do an immediate inspection and to begin a three-week treatment process."
Ehrlich is a national pest control company and is contracted with the University. They treated the affected room three times and inspected it a fourth time. It was thoroughly cleaned in between each of those instances.
"The representative I spoke to said he has treated bed bug cases all over Pittsburgh, even on city buses," Mr. McQuillan said. "They really do occur everywhere, but this is the first instance of it since I started here three years ago. There have been other reports, but this is the first-ever confirmed case."
The residents affected were moved to another dormitory. All of their belongings were deemed bed-bug free before the move, and their new room was thoroughly inspected before they moved in.
Bed bugs do not indicate uncleanliness. They pop up everywhere from homes to offices to schools. This past January, when Orkin released a list of the top 50 U.S. cities for bed bugs, Pittsburgh was 24th on the list. It determined these rankings based on where Orkin performed the most treatments in both residential and commercial areas each year.
According to its website, Ehrlich is a "GreenPro certified company," which means it employs environmentally friendly methods to eliminate bed bugs at all stages of life. Specifically, it opts for heat treatments instead of ones with chemicals.
"We have a very good handle on the issue," Mr. McQuillan said. "We already have and will continue to follow up with the residents that were affected. We are being proactive with this by being aware and taking it seriously."
Director of Facilities Management and Public Safety Bob Dubray said there have been a number of false alarms, a few this school year even, which usually turn out to be fleas or gnats.
"We [facilities] are in charge of stripping and cleaning every room during the summer," Mr. Dubray said. "We also spend several thousand dollars a year on new mattresses to replace ones that are usually only two to three years old."
Despite these efforts, some students are still concerned about the issue.
"I don't want to touch anything," Woodland Hall resident Shelby Huebner '19 said. "I also am worried about bringing stuff home because I know how easily they [bed bugs] can spread."
She said she followed the instructions in the email about washing everything on high heat but is still worried.
Carlie Klanica '18, an RA on the second floor of Woodland Hall, has assured all of her residents that there is nothing to stress about.
"Some are more worried than others," Klanica said. "I think the email with the tips helped everyone calm down."
She added that some people bought bed bug covers for their mattresses. Bed bug mattress protectors have also have benefits for allergy sufferers and can help a mattress last longer. Most twin protectors are available for about $20 on Amazon.com.
"Keep windows closed, be sure to store and dispose of food properly to help cut down on false alarms," Mr. Dubray said.
One might have bed bugs if there are small blood spots on sheets, flat red welts in straight lines or clusters on the skin, or a strong musty scent. If you suspect bed bugs in your room or on your belongings, report it to the Residence Life immediately.