Women's Volleyball at Washington & Jefferson
---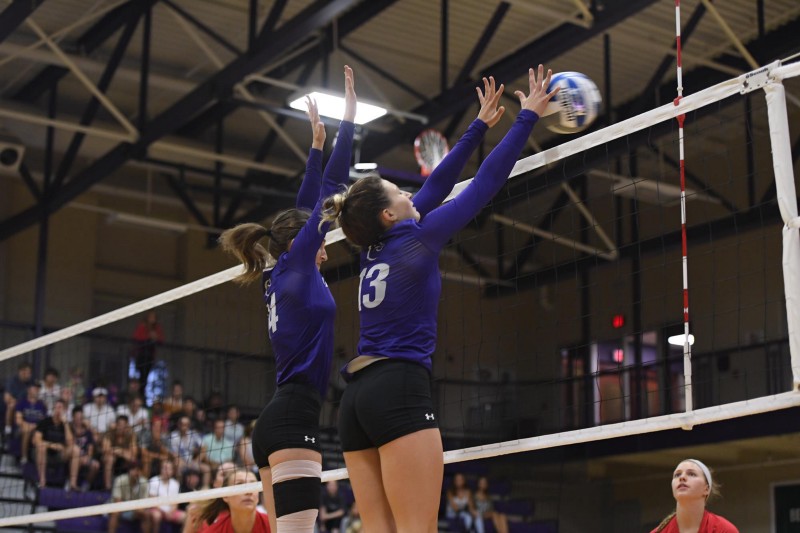 By Jack Ridenour
The women's volleyball team traveled to Washington, Pa., earlier this month to take on its conference opponent Washington & Jefferson College.
The Cougars came into the game with a 4–16 overall record and a 1–8 conference record. Earlier in the season, the Cougars faced the Presidents and lost in three straight sets.
The Cougars' first matchup against the Presidents did not end in their favor, as they lost three straight sets at home. Heading into the second matchup, they knew they had some adjustments to make in order to defeat the third-ranked team in the PAC.
"We knew we had to serve deep and cover well," junior libero and defensive specialist Sydney Stevens said about the changes they worked on heading into this contest.
The team started off the game slow, losing the first set 25–13. In the next set, the Cougars fought hard, but the Presidents came out on top, 25–16. The team was unable to put together a comeback and fell 25–10 in the final set to lose in three straight sets.
The Cougars were led by senior middle blocker McKenzie Bonnett and senior outside hitter Maggie Fleiner on the offensive end, each of them tallying five kills for the game. The Presidents dominated on the offensive end, out-hitting the Cougars 42 to 26. The team was hindered by errors throughout the match, ending up with 23 compared to Washington & Jefferson's six.
As the season begins to wind down, the Cougars have to come together to find a way to pull out wins in their conference in order to finish in the middle of their pack.
"Our attitudes and dedication need to change in order for us to turn the season around," Stevens said.