Chatham students weigh in on 'Challenge Culture'
---
By Jade Marzolf
It may have started with the Saltine challenge: people decided to try choking down six crackers in under 60 seconds and recorded themselves attempting the feat.
After that, the internet helped cultivate an environment where kids, teens and adults attempted to outdo each other by eating spoonfuls of cinnamon or planking that is, lying face down while keeping the body stiff on rooftops. It's all part of "Challenge Culture."
How do these questionably meaningless internet challenges gain so much traction? Is attempting to eat a Carolina Reaper pepper — the world's hottest chili pepper — actually fun?
Dr. Monica Riordan, a psychology professor at Chatham University, suggests it's linked to FOMO — or the fear of missing out.
"We like to feel a part of something larger than ourselves, a virtual community of people who all share a life experience, however minimal it is," she said. People want to engage in activities that seemingly everyone else is involved in, including those that stem from online.
Another possibility is the competitive aspect. People try to one-up each other or put on an outrageous performance in hopes of going viral.
"I think they're fun to watch because it's entertaining to see people goof around in social groups," said Ahmir Allen '20. "It creates a sense of lighthearted connectivity between people on the internet who might never meet each other in real life."
Kathy Nguyen '19 believes these challenges can be a way to bond with friends. "In high school my friend had a bag of marshmallows and we played chubby bunny during lunch." Chubby bunny is a challenge that tasks people with trying to see how many marshmallows they can fit in their mouth.
These days Nguyen prefers to take part in challenges that are more fulfilling, such as Inktober — an art challenge that requires participants to complete an illustration for each day in October. Becca Trite '20 also supports challenges where the goal is to emerge from the other side as a better person, with skills or knowledge you didn't have before. She thinks most viral internet challenges are unappealing.
"I think they're kind of stupid," she said. "I challenge myself, but I don't do those challenges."
Other times internet challenges can help educate the public about an organization, charity or news event.
"Sometimes, such as with the Ice Bucket challenge, they can also be used to bring attention to important causes or social concerns, which is a really constructive way of using the internet as a platform to do good," Allen said.
"They're a fun way to help a cause and get a ton of people involved in it," said Daniel Cangelosi '19, who participated in the ALS ice bucket challenge to support his teammate's father who had the disease. The ice bucket challenge involved dumping a bucket of water or ice over a person's head to promote awareness and encourage donations for Amyotrophic Lateral Sclerosis research.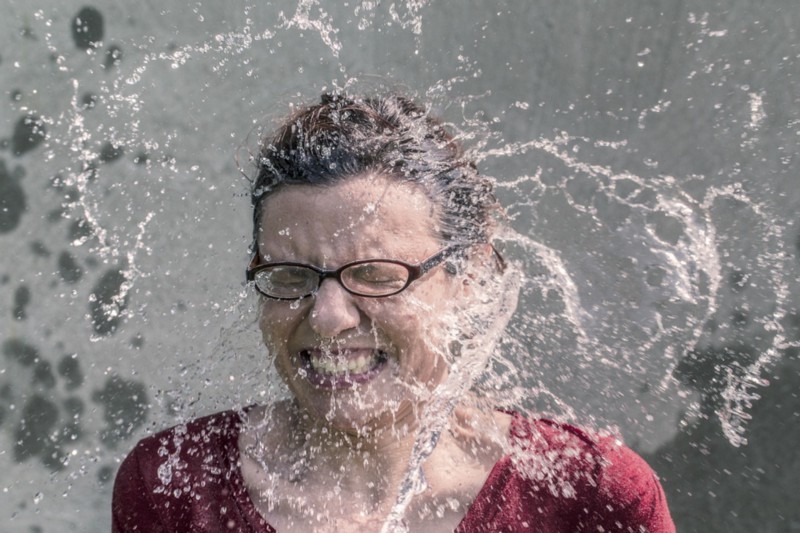 Regardless of what internet challenge you choose to take part in, just be sure to think it through first.
"If a challenge sounds like fun, go for it," Dr. Riordan said, "but exercise common sense and don't do something that could get you or someone else hurt."