Fortnite new release popular with students
---
By Clair Fink
Fortnite — once an age-old tell of time, with a slight spelling change, is now a video game sweeping the industry and taking it by storm.
Fortnite has been out since July 2017 and is still going strong. Not familiar with it? It's a 100-player Battle Royale game. Weapons, looting, tactics and building are all elements essential to mastering this skill survival game.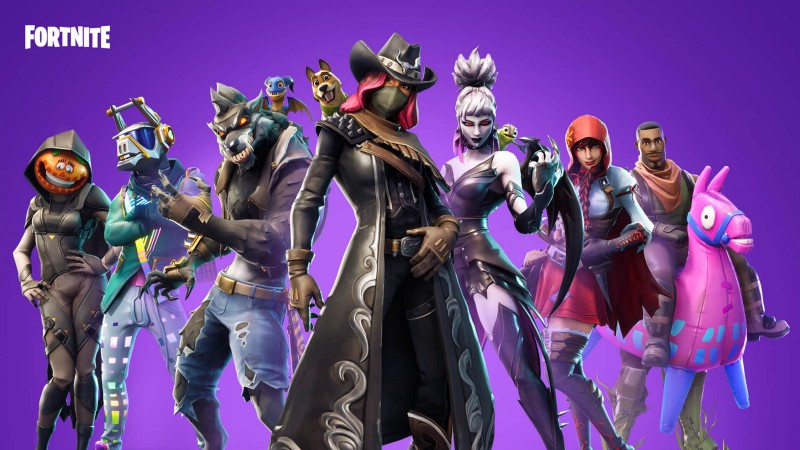 With the release of Season 6 on Sept. 27, the theme so far is Halloween. The new season brought back one of the rarest skins in the game, the skull trooper. The Battle Royale game also has released a new weapon, the Quad Launcher. Along with those, Back-bling's with pets are now available including a dog, chameleon and a baby dragon.
The island in Loot Lake floats now, and there is a haunted castle to search. Shadow Stones — or consumables in corrupted areas that turn characters into a ghost for 45 seconds — have been released in Season 6, as well.
Despite these upgrades, some weapons were left behind in Season 5: Silenced SMG, Light Machine Gun (LMG), C4, Tommy Gun, Impulse Grenades and Bounce-pads.
Fortnite gamers at Chatham University weighed in about their likes and dislikes about Season 6.
"I think it's cool and like it a lot. I like the Halloween theme, the skins are cool," Nicholas Bomar '22 says. "I would change the quad launcher because it's overpowering. Overall, it's freaking sick. Back last year, Fortnite released the skin, skull trooper, and this is the most hype skin ever to come out. It's rare, but they just released it again."
Some players, though, have a different take on the new season.
"I like how they added the Shadow Stones, so you can turn into ghosts, and I like the new Quad Launcher they added. I also like the new thing they are doing with the floating Loot Lake Island," Jake Nuttridge '22 says. "I dislike how they brought the skull trooper skin back and also how they renamed Loot Lake to Leaky Lake."
For regulars, the changes made to this game are prominent. Wanting to get better and further along each time makes it addictive, which is why it has caught on so quickly and isn't just a fad in the gaming world. As long as Fortnite doesn't try to make too many more drastic changes too quickly, it will likely be around for a while.