Cougar Coffee Crawl visits 61C Cafe
---
By Iris and Jade Marzolf
This fall, the Communiqué embarked on a quest to find cool coffee locations near the Shadyside campus to which students could easily walk. Here's the latest installment of the series.
***
The final destination of our caffeinated journey was a quaint cafe on the corner of Bartlett Street and Murray Avenue in Squirrel Hill: 61C. Named for the bus route that stops right outside its doors, 61C is charming, cozy and unpretentious. It's a perfect place to study or hang out with friends while enjoying a treat.
The cafe has a giant front window that lets in natural light and provides prime people-watching entertainment. There is ample seating both inside and out, but since this place is popular in the neighborhood and offers free WiFi, it's prone to becoming a bit crowded. Patrons will share the outlets, so you can charge your laptops or phones.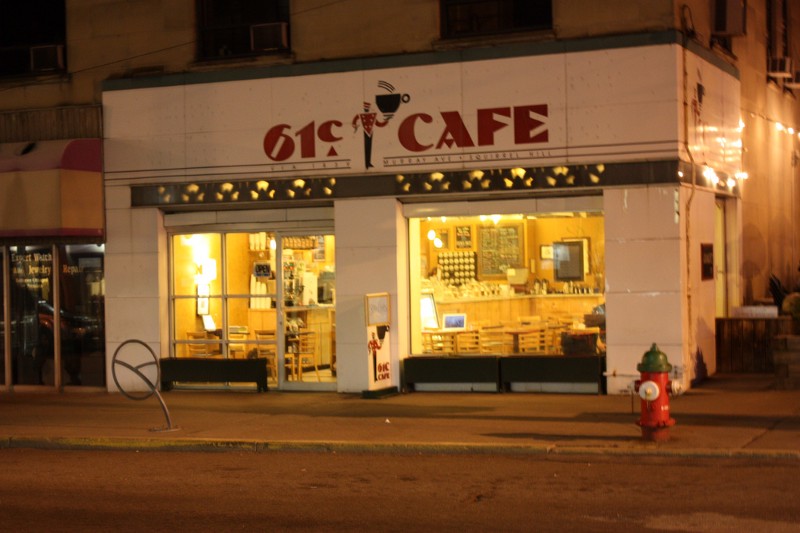 61C is open from 7 a.m. to 10 p.m. every day. It's about a six-minute drive from campus. Limited metered street parking is available along with a paid parking garage underneath the Carnegie Library of Pittsburgh, which is down the street. The street meters are free after 6 p.m. and the garage is free after 10 p.m. Parking is free on Sundays.
Walking to the cafe from Chatham University would take about 25 minutes — a farther trek, but worth it. 61C doesn't just sell coffee. It also offers a selection of tea, smoothies, juices and quality pastries. The barista was friendly, and recommended customers try the rooibos chai tea — one of the cafe's more unique drinks. Since we detest both the smell and taste of tea, we didn't try it, but we did purchase a massive wedge of chocolate-chip scone. It was lightly sweetened with bitter notes from the semi-sweet chocolate, crumbly on the outside and tender on the inside.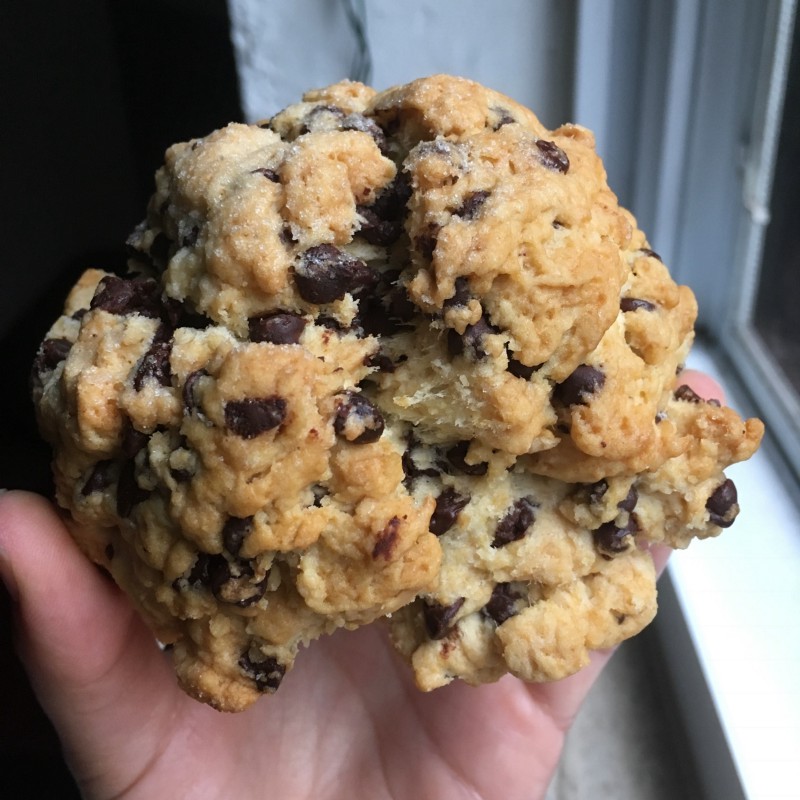 Everything on 61C's menu is $10 or less. In fact, all of the drinks are less than $5 and refills are only 75 cents. Just remember to bring physical money, because it only accepts cash.
61C is at 1839 Murray Ave., Squirrel Hill. Spend a cozy afternoon watching the cars drive by outside while sipping a cup of tea and snacking on a pastry. You also can check out its sister cafe — 61B — located on 1108 S. Braddock Ave., in the Swissvale portion of Regent Square.