Vegan Crawl Review: Square Cafe Restaurant
This semester, the Communiqué scouted the city to find some of the best spots for vegan food. Here's the latest installment in the series.
Snuggled right in the center of Regent Square is the popular brunch destination Square Café. It's well known among vegans and non-vegans due to its wide array of menu selections.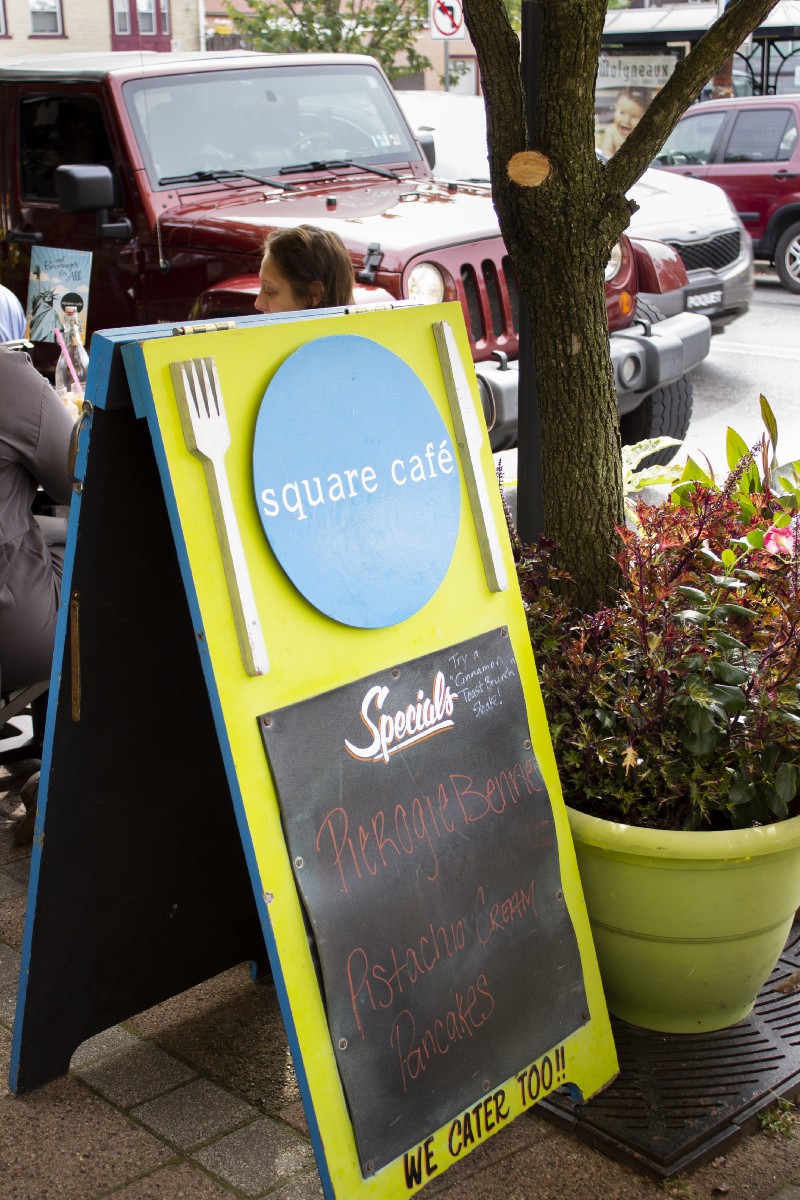 The café opened in 2003, based on Sherree Goldstein's idea to create a restaurant that provided tasty food made from fresh, seasonal and local ingredients. She also envisioned a menu that had options for all dietary needs. The café makes it easy for customers by clearly marking menu options based on their preferences.
Depending on the traffic (and whether or not you take the bus), the café is about a 20 to 30 minute ride from Chatham University's Shadyside campus. We actually missed the bus and ended up walking the two-and-a-half miles from campus to the café, which was not as bad as one might think.
Upon arrival, we noticed the café was crowded (like really, really crowded). We had to wait outside to even be seated, and when we finally were, we found ourselves shouting across the table to talk. It's definitely not the best spot for study dates.
Though seating was limited, the menu was the exact opposite in terms of vegan options. It was filled with a variety of vegan brunch items, including vegan pancakes, oatmeal, grain burgers, veg sandwiches, veggie wraps and plant-chero bowls. It was also a huge bonus that the café offers vegan side items such as tofu, soy-rizo and soy sausage patties.
We went with the vegan peanut butter pancakes with a side of soy sausage patties and the Peanut Apple 'Nana smoothie made with almond milk.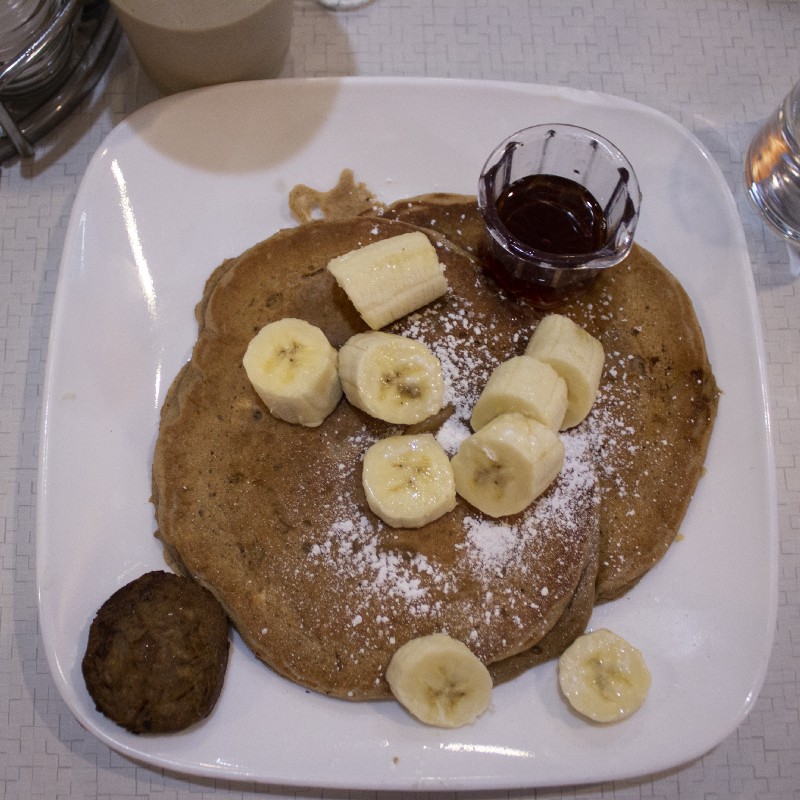 We found our food to be quite delicious, but the pancakes tasted more like cinnamon than peanut butter (weird, but also kinda good). Everything was a bit pricier than expected — our total came to about $30. One smoothie was about $8 for a Café Rachel-sized cup. This café was a splurge for us, and we wouldn't recommend it to students who don't have a job or some sort of steady income.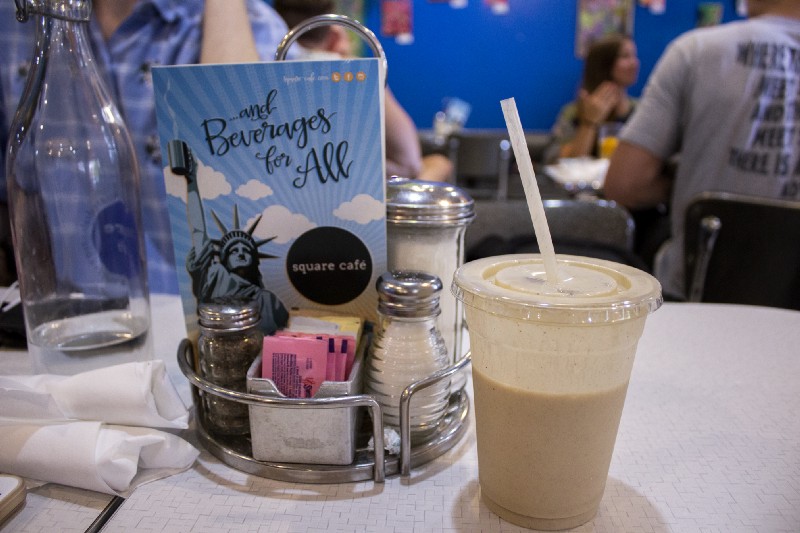 One thing that's nice about Square Café is that it doesn't fail at reminding its customers that they're in a city. The crowded atmosphere and colorful art on the walls almost made us feel like we were walking the streets of Pittsburgh.
Square Café is open daily from 7 a.m. to 3 p.m. Learn more at square-cafe.com or by calling 412–244–8002.