Chatham University eliminates four administrative positions in reorganization
Chatham University's reorganization plan takes effect this month. These strategic changes include the elimination of four employees, the restructuring of multiple departments and some faculty and staff taking on new responsibilities.
The plan was announced Jan. 15 in an email with the subject line "University Reorganization" from President Dr. David Finegold.
Dr. Zauyah Waite (Vice President for Student Affairs and Dean of Students), Christopher Musick (Assistant Vice President for International Affairs), Dr. Peter Walker (Dean of the Falk School of Sustainability) and Louise "Lou Anne" Caligiuri (Dean of Chatham's Eden Hall campus) were either dismissed or will be let go this spring as a result of the reorganization. They
were not identified by name in Dr. Finegold's email.
A bulleted overview of the reorganization
The email prompted a mix of emotions and questions from Chatham students.
"I'm so shocked they are firing Dean Waite and changing all of this stuff," said first-year student Tara Neikirk.
Others felt the email lacked enough detail.
"When I first read the email, I was very confused because it was really cryptic," said Hannah
"HR" Liotta, another first-year student. "My first thought was, 'So, what does this mean about Dean Waite?' … I think it would have been better if they had said more people's names."
The University has been working to clarify what the reorganization means and what prompted it.
"Any time an institution is making any number of different organizational changes and trying to do that in a very short, electronic communication vehicle, there is bound to be room for some confusion, but it really boils down to how you then follow up individually and in subsequent communications to clarify," Bill Campbell, Chatham's Vice President of Marketing and
Communications, told the Communiqué in an email. "So much of this is driven by the growth that the institution has had. How do you best serve that growth?"
Dr. Finegold and Chatham's Board of Trustees have been discussing the reorganization plan "for about a year," Campbell said.
Those who lost their jobs weren't named specifically in Dr. Finegold's email because "it was more [about] the position that was eliminated," Campbell said. "The names were more for who was staying in a position or being promoted."
He said the critiques the University has received from those who thought the email wasn't thorough enough about these changes "is good feedback, and something Dr. Finegold and the institution can keep in mind as they work on campus communication."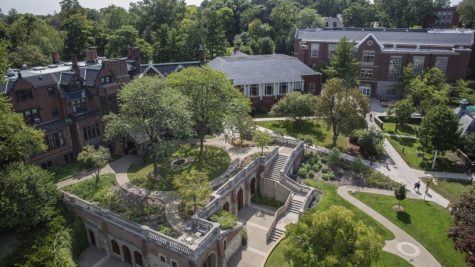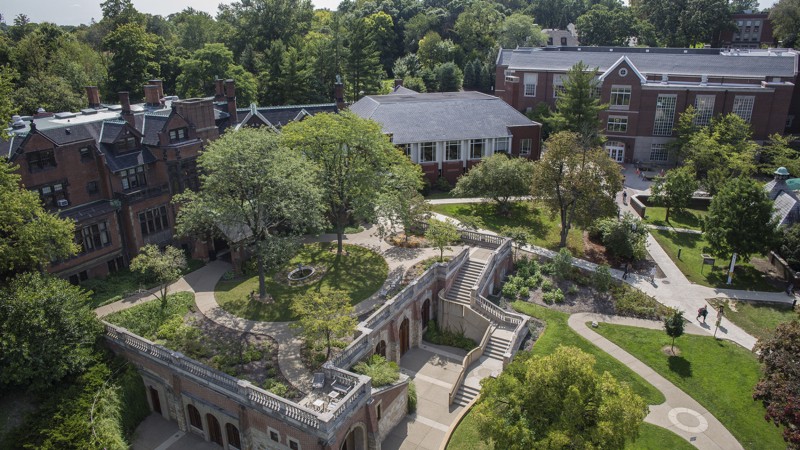 Cost management and control were part of the goal for the reorganization.
"While Chatham is growing, you still want to grow in a smart way," Campbell explained. "Even with growth, all higher education institutions are challenged right now to manage costs." Dr. Finegold's email noted that the restructuring also is an attempt to "create a more streamlined management structure."
The University has a policy that prohibits disclosing the explanations for decisions involving personnel. Therefore, Campbell didn't comment on why particular employees were dismissed or promoted.
Dr. Waite declined to comment on the reorganization. Her last day at Chatham University was Jan. 31.
Dr. Walker said he was made aware of the decision about his position a couple days before Dr. Finegold's email was sent out.
"Costs for delivering education are going up every year," Walker said. "You have to ask yourself, 'Where can you reduce costs?'"
He doesn't plan to retire for a couple years, but he's looking forward to spending more time exploring his hobbies, including woodworking. He will be at Chatham until April. Campbell said no more targeted organizational changes are planned for the near future.
Beyond this latest reorganization, new things will be unfolding on campus this year as part of the University's Master Plan, which was announced last academic year. It includes initiatives for improvements to the University's infrastructure. Information is expected to be shared next month about renovations to Anderson Dining Hall that are slated to get under way this summer. The Master Plan can be viewed in full via the "About" page on the chatham.edu website. There's also a section where anyone from the Chatham community can leave feedback.
"This is just part of an institution changing and adapting to go from just under 600 undergrads to nearly 1,200 and growing," Campbell said. The University is "just adapting to serve the students and the academic experience."