A Look Into Chatham Before and After COVID-19 Through Photographs: Painting with a Twist
Photographer Lilly Kubit shares a glimpse of how life has changed at Chatham University because of COVID-19. Despite the pandemic, students are still finding ways to make memories and continue traditions on campus.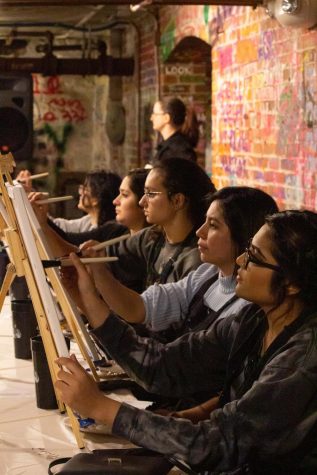 Before
Painting with a Twist is a live painting event company who hosts events nationwide. In 2019, Chatham students registered to paint a Pittsburgh themed canvas in Rea Coffeehouse. Photo courtesy of Chatham Tandemvault. Photo by Helena Slaczka from November 26 2019.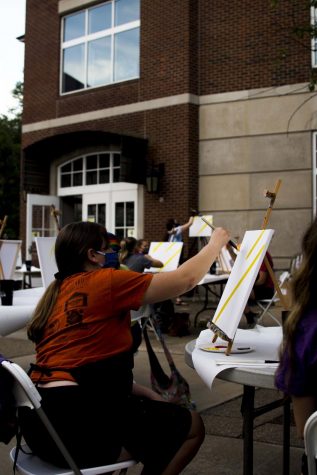 After
Painting with a Twist still happened at Chatham in 2020, but with more safety measures. Students were spaced out with only three per table and were required to wear masks during the event. The painting session was also held outside, on the AFC patio, allowing more students to come and paint but also stay distant. Photo by Lilly Kubit from August 30 2020.