$1.2 million deficit projected at Chatham, despite cutting costs
In response to pandemic, Chatham reduced retirement benefits, stopped hiring, deferred projects in Master Plan
Chatham University is projected to have a $1.2 million spending deficit for the upcoming 2020-21 fiscal year after pandemic mitigation measures resulted in Chatham losing revenue and increasing spending to follow health and safety protocols.
This contrasts with Chatham's spending for the 2019-20 fiscal year when the University broke even due to federal aid.
Chatham's fiscal years are scheduled from July to June 30 of the succeeding year. The 2019-20 fiscal year documents are currently available through the University's website.
In an effort to cut institutional costs during the pandemic, the University implemented a hiring freeze, scaled back retirement benefits for employees, and has deferred campus projects like the remodeling of Anderson Dining Hall until 2022, according to Walter Fowler, vice president of Finance and Administration, and Jennifer Hoerster, associate vice president of Finance and Administration.
Revenue sources, endowment explained
For the upcoming 2020-21 fiscal year, 77% of Chatham's revenue comes from tuition, 10% from the University's endowment, 8% from room and board, and the remaining 5% is from Chatham's other property and rentals, according to Fowler. COVID-19 caused Chatham to take a significant hit to its room and board revenue.
Chatham's endowment, valued at $87.3 million, consists of the donations given to the University since its inception in 1869.
Only $13.9 million of the $87.3 million endowment has unrestricted use, according to the latest financial report for the 2019-20 fiscal year.
Most donations given to the University have a restricted use, and they can only be spent for specific circumstances. For example, if someone donated $10,000 to Chatham for a student who is from the United Kingdom, that $10,000 could only be used for that purpose. It sits in the endowment until someone meeting the criteria attends Chatham.
The portion of the unrestricted endowment that Chatham spends is voted on by the Board of Trustees. The Board of Trustees is Chatham's governing structure and consists of individuals of various professions, educational backgrounds and skills.
The endowment naturally increases in value every year, and the Board of Trustees typically elects to spend 4.5% of the unrestricted endowment every year. This allows the balance to continue growing with interest.
For any costs that the University acquires that other sources of revenue do not cover, the needed money is pulled from the unrestricted portion of the endowment.
Government aid, donor support alleviated burden
According to Fowler, the projection for this upcoming fiscal year is a $1.2 million deficit, which will be attributed to an endowment spending of around 6%.
The University is actively trying to reduce that deficit before the end of June.
For the 2019-20 fiscal year, the University was able to break-even because Chatham received $1.16 million for student aid from the government's Coronavirus Aid, Relief, and Economic Security (CARES) Act.
Since the pandemic hit, Chatham has overall seen fewer donations from foundations. In the beginning, foundations were generous in supplying the University with funds to buy personal protective equipment, hand sanitizer and plexiglass, but those donations have since slowed.
"Foundations have swung their focus toward more humanitarian aid… job development, homelessness, food security," Fowler said. "It is a little tougher for us to raise money [from foundations] for academic purposes."
However, according to Hoerster, Chatham has also seen more individual donors give to the University, especially toward the student emergency fund.
The student emergency fund offers short-term, financial assistance to students who are ineligible for other means of assistance. The fund can cover expenses such as the cost of prescriptions, books, rent and utilities. It also can cover travel expenses to attend funerals, cover the replacement of stolen items or provide students with temporary meal vouchers.
Forecasts for fiscal year 2021-22 show Chatham breaking even again, and increasing revenue onward, providing that enrollment estimates are accurate, according to Fowler.
Netflix deal brings some financial relief
Netflix's filming of "The Chair" on campus improved the University's financial standing. While the University did not disclose how much Chatham was paid due to contractual agreements, Fowler and Hoerster said that Netflix paid Chatham over $100,000 to shoot the limited series largely in Mellon Center.
According to Hoerster and Fowler, Netflix approached Chatham about filming; Chatham did not scout this opportunity out.
Chatham, however, continues to add to that over $100,000 price tag every day. "Everywhere that they could replace our LED [lightbulbs], which we so painstakingly put in to save energy from a sustainability standpoint, well, they replaced all those with incandescents because LEDs don't film well," Fowler said. "So, now, we have to go back and replace them… We are going to charge them for that, but…there are going to be little things like that [Chatham] is going to have to fix."
Retirement benefits cut, ongoing hiring freeze
In order to account for the decreased revenue, Chatham cut spending rather than apply for loans. "We have relatively high debt institutionally already, so we didn't want to apply for [any loans]," Fowler said.
In the 2019-20 fiscal year, Chatham spent over $69.2 million. The majority of Chatham's expenditures go toward instruction at $26.7 million, followed by student services at $17.5 million.
Another way Chatham slowed its spending was by implementing a hiring freeze. This has kept some positions vacant and has halted new employees from filling new positions.
"We filled most of the faculty ranked jobs…we have a relatively small faculty trying to cover a lot of bases, and…we really can't afford to not fill those [positions]," Fowler said. "If someone left, generally, we tried to make do without them."
The hiring freeze is still in effect, with various University positions vacant in order to cut costs.
Chatham also modified its retirement benefits. In typical years, employees put in 5% of their salary, and Chatham matched with 10% of the person's salary to serve as the employee's retirement plan.
Now, Chatham is matching 3% of salary for employees making over $50,000 a year, and 7% for employees making under $50,000, according to Hoerster and Fowler.
Additionally, no employees have received raises for the past two years.
While tuition and room and board increased in cost for students during the 2019-20 fiscal year, Fowler said that the increase was not a result of the pandemic. "We set the tuition generally sometime in November-December for the following fall," Fowler said. The admissions office is already making offers to incoming students by that time.
According to Fowler and Hoerster, President Finegold and University deans have not taken voluntary salary cuts over the course of the pandemic, but they are still subject to the aforementioned retirement plans and salary changes.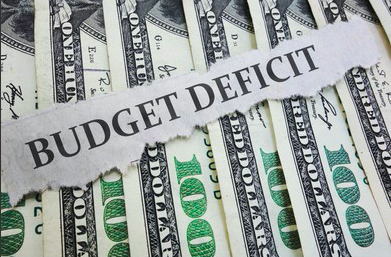 Anderson renovations and other projects delayed until 2022
Chatham has created a 10-year master plan that details upcoming campus projects and goals to improve campus life for students. These projects include expanding the Athletic and Fitness Center and Buhl Hall, renovating Anderson Dining Hall and increasing campus access to Fifth Avenue.
The renovation at Anderson was originally scheduled to take place summer 2020, but was delayed due to the pandemic. It has since been deferred again to summer 2022, with the reduced demand for increased dining capacity and the uncertainty around COVID-19.
"That project has to be done in a tight construction window," Fowler explained. "If there are any hiccups, we are in a bad position."
The Thompson House rehabilitation project and the process of converting Beatty Hall, currently an office building, to a residence hall is also deferred for summer 2022.
Chatham, however, is still planning on doing its Chapel Hill stormwater management project this summer. Chatham is funding this project in collaboration with the Pittsburgh Water and Sewer Authority.
On March 9, Chatham's master plan was recommended by the city's planning commission, with the stipulation that an ongoing disagreement between the University and Murray Hill Avenue residents be resolved.
Some Murray Hill residents are wary that further development would destroy historic buildings and increase the traffic on the street. Chatham has no plans to demolish any buildings, but the University will meet with residents to discuss their concerns.
Recent financial reports and the updated master plan can be viewed on the University's website.