New baseball coach aims for playoffs in 2022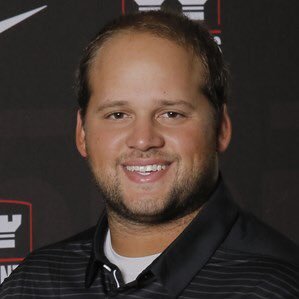 After Cougar baseball's most successful season in history with 12 wins and 23 losses, National Champion baseball coach Nic Rush strives to continue building the team on and off the field. Rush spent his last three years as an assistant coach at Washington & Jefferson College, where he won a National Championship in 2019.
During his time at Washington & Jefferson, Rush helped his players flourish, including producing multiple American Baseball Coaches Association All-Americans. Rush aims to maintain his winning ways, as well as his focus on development — this time while donning Cougar purple and white.   
The baseball team, while still in its infancy, is still looking for its first playoff appearance. Rush's team goal for this season is to finally make that happen. This will be the sixth year of the team's existence, and Rush believes that "relentlessly pursuing success" will be the key to making it to the postseason.  
Rush made it clear just how paramount recruiting is. Not only is it about finding the best ballplayers, but it's also about finding athletes who want to compete and get better, he said. 
Rush will not have much time to meet recruits before they have to commit. He said he will only get a handful of meetings with these athletes, and needs to make that time count.
Rush intends on focusing on building genuine relationships with his current players and recruits. Building that honest connection is important because to him faking a relationship is not an option.
"Identifying talent is probably the easiest piece of it. Actually making that connection with the student-athlete … is huge," Rush said. "Everyone wants talent, but a lot of times the teams that are more together, that are more complete at this level, will beat teams who are more talented." 
That complete team also has to not only succeed on the field but also off of it. 
Rush is looking for the baseball team to have a quality presence on campus. He wants to have players be a part of the Chatham community, while also leading academically.
"Off the field, I want to see us excel in the classroom," Rush said. With his previous team, the requirement was a 3.0 grade point average. He desires for his group at Chatham to exceed that expectation.  
What ultimately won Rush over at Chatham was the players' "hunger" for success, he said. He knows his athletes strive to not just get better but to make history.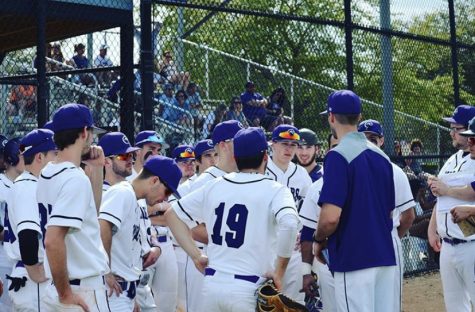 That overall drive for improvement and excitement for the season made Rush's decision to come to Chatham an easy one. He wants to coach this team and start a legacy here.  
That legacy starts with being able to win.  
"We have to learn how to win. … We have to learn how to do things right," Rush said. While the program has taken steps in the right direction, Rush wants to finally have a place in the playoffs.  
 Even though the program has not had deep-rooted success, Rush respected everything the former coach did for the program.   
"They were doing things right. We want to build upon that," he said. 
While Rush is the head coach, he sees himself more as a teacher. Originally, being a teacher was Rush's plan in life after graduating, but then he found his love of coaching. Now Rush can do both. 
Each day, he strives to teach his players to be the best people, as well as the best ball players they can be.  
Follow Chatham's baseball team when its season begins in the spring.