'Just Films' series returns to Shadyside campus with movies about equality, social justice
Films begin at 6:30 p.m. in the Beckwith Auditorium on the following Wednesdays in September 2021 through March 2022: "Coded Bias" – Sept. 8 "Unlearning Sex" – Oct. 13 "$avvy" – Nov. 10 "Belly of the Beast" – Jan. 12 "Unapologetic" – Feb. 9 "No Small Matter" – March 9
The "Just Films" series at Chatham University presents documentaries about social justice and activism to meet goals of social, political and economic change. The films promote conversations on equality and hope to inspire action.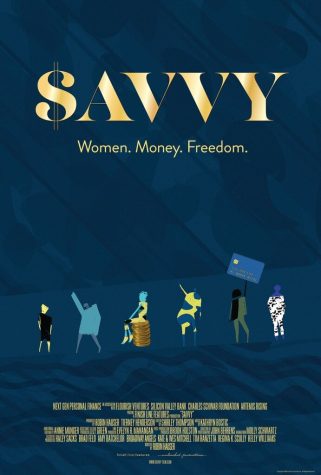 The series utilizes the impact that visual media can have on viewers to inform them about social justice in an engaging way. 
"The series is designed to use the power of film to promote conversations about social, political and economic change. It is also intended to engage the community broadly and deeply in dialogue with the goal of pursuing equality together," said Dr. Jessie Ramey, director of the Women's Institute at Chatham University.
The series is organized by five organizations in Pittsburgh: the Women's Institute at Chatham University, the NCJW Center for Women, the Women and Girls Foundation, the Women's Law Project and YWCA Greater Pittsburgh. 
"As one of the co-founders of the series, Chatham is proud to host the films each month on our beautiful campus and to welcome community members along with students, faculty, staff and alumni," Ramey said.
The "Just Films" series' organizers select films that align with their mission.
"A selection committee from the partnering organizations selects each season's films with an eye toward intersectionality and variety of issues. Nearly all of the films are made by women, and many will be showing in Pittsburgh for the first time," according to Ramey.
Each screening is followed by a discussion with a panel of local experts and activists. 
 "I would argue that the greatest advantage to seeing the films at Chatham in a group is the panel discussion. Immediately after each film, a panel of subject matter experts discusses the film, and the audience is able to make comments and ask questions. The panel portion of the evening is my favorite part of the 'Just Films' experience," said Adale Sholock, community engagement manager at The Center for Race and Gender Equity, YWCA Greater Pittsburgh.
The "Just Films" series is important to see on campus because availability is limited. 
"A few [but not all] of the films are or will be available on streaming services," Sholock said. "I think that people should see these films because they are informative and help build bridges across our experiential differences. As a result, viewers are able to increase their understanding of others and build empathy within our increasingly diverse communities." 
The next film in the series is "$avvy," which will be screened on Nov. 10. It investigates the historical, cultural and societal norms around women and money. The film questions why women often take a backseat to their finances.