Chatham women's soccer team makes historic charge to NCAA tournament
For the first time in program history, Chatham University's women's soccer team is going dancing. Following a 4-3 double-overtime thriller, the Cougars punched their ticket to the NCAA tournament. 
On Friday, Nov. 12, the women's soccer team will head to Cleveland, where it will face top-seeded Case Western Reserve University in the first round.
Throughout their Presidents Athletic Conference (PAC) playoff run, the Cougars have been underdogs. That will not change against the Spartans. 
"Nothing is scarier than a team with nothing to lose," said head coach Betsy Warren. 
She knows the odds have been stacked against her team, and that the student-athletes have embraced an underdog mentality. 
Emmy Harvey '23 scored the championship-winning goal against Westminster. The junior believes in her team's abilities to rise to the occasion. 
"It won't be easy but we have a chance to win," Harvey said. 
Looking at their entire playoff run, both goalkeeper Tyler Colburn '23 and Harvey describe their team as having grit. 
Colburn said, "When we want it, we put our best foot forward." 
That is what the Cougars did against both Grove City and Westminster. 
It took until the 94th minute for the first goal to be scored in the PAC semi-final match against Grove City. Aliyah Hunter '24 netted the game-winner from a corner kick. Colburn had a 10-save shutout in net for the Cougars.
The PAC finals match against top-ranked Westminster ended in a similar fashion, as Harvey netted the goal in double overtime securing the Cougars' win by a score of 4-3. 
"We were really peaking at the right time," Warren said.
The Cougars have been focusing on rest in the few days they had in between games. Warren and her squad look to make history for all of Chatham Athletics by winning an NCAA tournament game.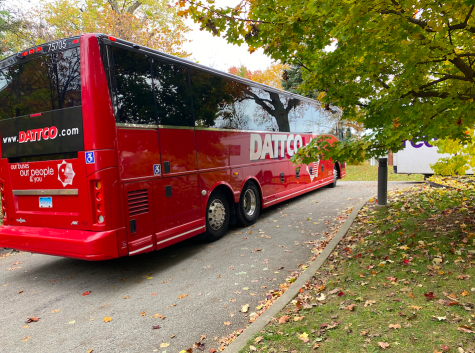 This will not be the first time Chatham has squared off with Case Western. The two have battled it out before. The most recent matchup went in favor of the Spartans back in 2019 by a score of 2-1. 
Warren said that Case Western is "not the unknown." 
If the women's soccer team wins against Case Western, it will play again the following day against the winner of Ohio Northern and Hope.  
There is a fan shuttle available for students who want to watch the game in person on my.chatham.edu.  
There will be a watch party at the Carriage house at 1:30 p.m. Friday for those unable to make it to the game.