Women's lacrosse sees resurgence under new coach Morgan Comport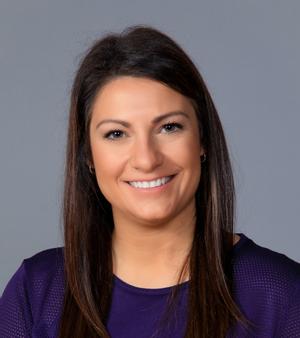 The 2022 season saw the women's lacrosse team lose their final five games of their season. This marked the end of its season, and of the head coaching tenure of Alyssa Batty.  
Last year's struggles resulted in the Cougars failing to qualify for the postseason, and this 2023 season appeared to be a rebuilding one as Chatham was ranked in sixth place in the Presidents' Athletic Conference (PAC) preseason poll. 
The Cougars' new head coach, Morgan Comport joined from Seton Hill University where she was an assistant coach. 
The team is currently 4-1 on the season and has scored at least 16 goals in each of their wins. The women's lacrosse team only scored 16 goals three times during the 13 games played last year. 
But what has been the reason for the sudden change in success this year? 
The team agrees that Comport and the culture being built by her and her team is the reason for its success.
Selena Justice '23 returned to the team this season after playing her last game for the Cougars in 2020. Justice has the second most goals on the team currently, with 12 goals in four games played. Justice also leads the team is assist with 14.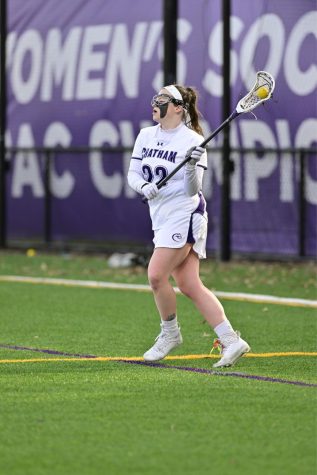 "Coach Comport gave me a second chance at lacrosse," she said. "Coach Comport is the main [difference] she brings so much passion to the sport and having a coach like her that loves the game as much as her players do really helps," said Justice.
Over spring break, the team traveled to California. While they got the victory in its only game played against California Lutheran University, the team really bonded with each other. Late-night talks and breakfasts together are just some of the small things this group bonded over. 
Comport believes this will give her team an edge and help them on the field. 
"I'm a huge believer in spring break trips because it not only builds the team on the field but off the field because we're with each other 24/7," she said. 
Comport has also been able to connect with her players. Players have recognized that they enjoy attending practice now and are happy to be playing lacrosse. 
"One thing I found most comforting in Coach Comport was her ability to recognize if we're emotionally, mentally or physically OK," Justice said. 
Erin Goodwin '25 shares a similar sentiment to her teammates. 
"Overall, everyone is just a little happier to be playing lacrosse," she said. "[The coaches] just give a lot of positive reinforcement and no one really gets down on themselves." 
Goodwin missed most of the 2022 campaign, and this year she has nine goals and five assists in five games played. She also was named PAC offensive player of the week after her four-goal performance against California Lutheran. 
Comport and her coaching staff have focused on the well-being of their athletes. Talking to players one-on-one if they are going through a rough patch and just finding the best in each player has given players more confidence on the field. 
Comport uses the team acronym COUGS that her team strives to achieve for every game, practice and team meeting. The C stands for commitment, the O for our integrity, U stands for being uncommon, G for grit and S is for self-discipline.  
"Giving the girls standards and team values has really helped," Comport said. 
Good grades in the classroom have also been an important part of the team's on-field successes. 
Comport has implemented study hours during the week. Players are required to study for at least four hours with at least one other teammate.
"It's great team bonding and being able to help each other and give a helping hand, but also keeps them disciplined and you know making sure that they are carving out that time." 
Both Justice and Goodwin have had breakout seasons and the year has just begun. As the season moves on, and games happen more often, the team is hoping all the work they have done off the field will result in wins on the field.  
The Cougars will have their first home game at 7 p.m. March 28 when they host Waynesburg at Graham Field.