Vegan Crawl Review: Gluuteny Restaurant
This semester, the Communiqué scouted the city to find some of the best spots for vegan food. Here's the latest installment in the series.
In case you haven't had enough sweets this fall, Gluuteny is a hot spot in Squirrel Hill where vegans can indulge in treats without having to worry about the ingredients. It specializes in gluten- and dairy-free goodies.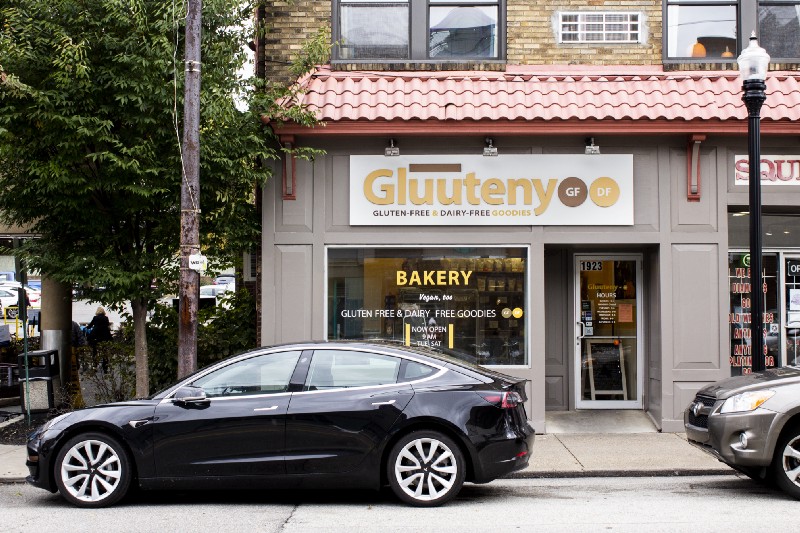 The bakery at 1923 Murray Ave. is about a 15-minute bus ride from Chatham University's Shadyside campus. If you're lucky with the weather, the walk isn't too bad (about 30 minutes), especially with the autumn scenery.
We went to Gluuteny on one of its Vegan Sundays. On these days the entire menu is vegan. This time, it had a variety of Halloween-themed options such as apple cider cupcakes, red velvet gobs, chocolate chunk and pumpkin smash brownies, spooky Rice Krispies treats, monster cookie tacos, Bloody Mary muffins, pumpkin doughnuts and much more.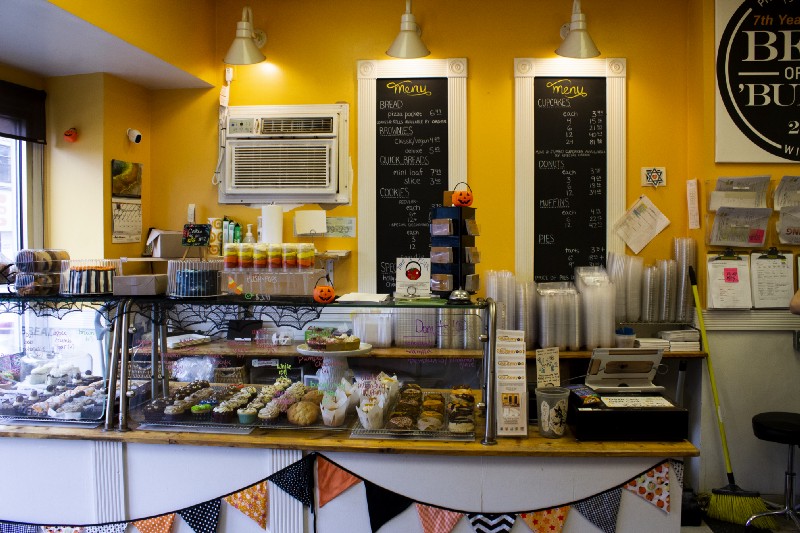 We were astonished by all the options, and the employees were patient with us as we decided. They even told us their personal favorites to help us make our choices.
We decided to go with the apple cider cupcake, red velvet gob, chocolate chunk brownie and a goodie bag of spooky Rice Krispies treats.
The bakery doesn't offer seating so we took our desserts down the street to a bench, where we were able to go to town eating our treats.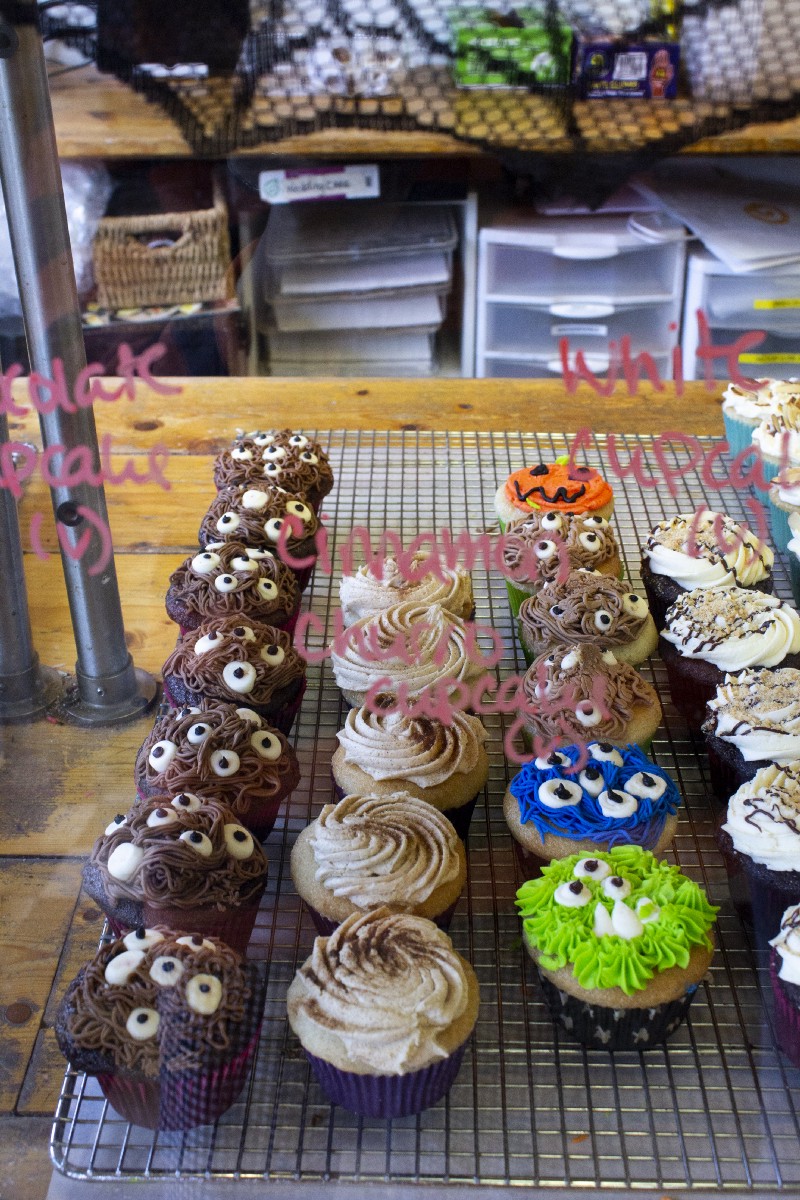 Our choices were delicious. The frosting wasn't too sweet, and the cupcake surprised us with an apple pie filling. The shop's goodies definitely hit the spot, and it was refreshing to see so many vegan baked goods so close to Chatham.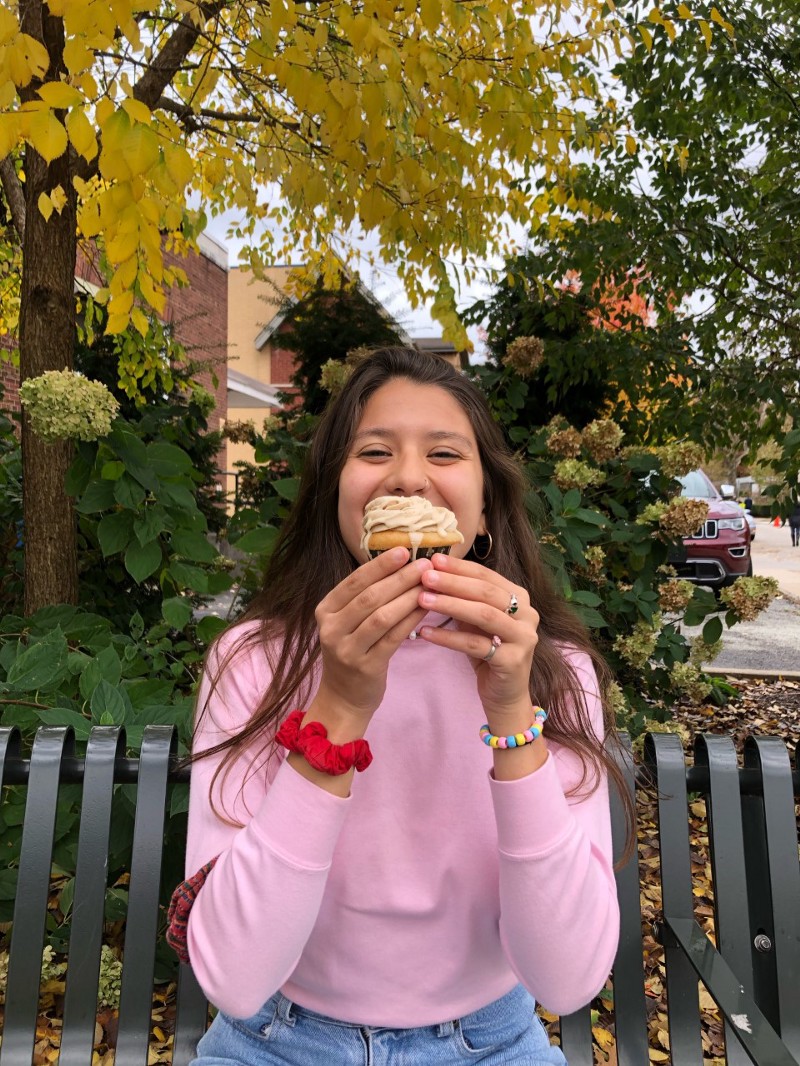 Gluuteny is a bit on the pricey end. Our total came to a little higher than $20, but we found that it was worth it because of the large portion sizes. (Jesse's gob was almost as big as his head!)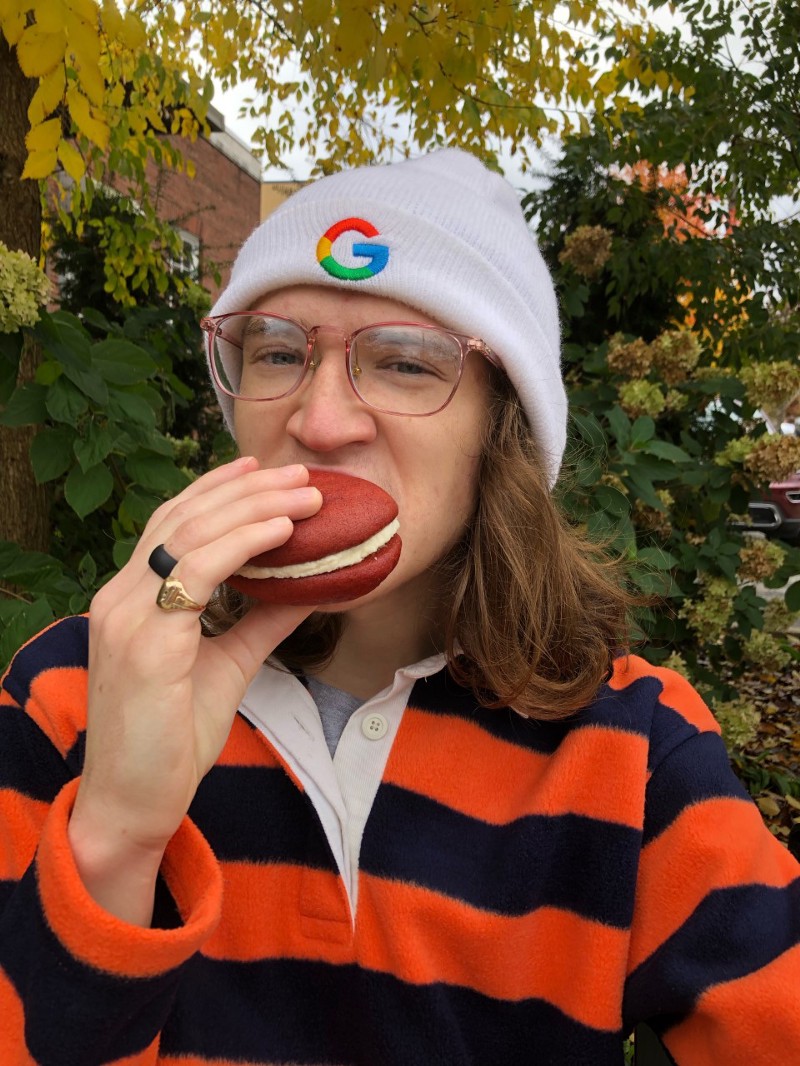 It's also worth following Gluuteny on Instagram @GluutenyBakery or joining its Facebook page because it often announces discounts and days where all desserts are buy-one-get-one-free.
As of now, Vegan Sundays aren't on a regular schedule, but the shop wants to start holding them more often.
For more information, check out Gluuteny's website at gluuteny.com or call 412–521–4890.