Vegan Crawl Review: Spak Brothers Restaurant
This semester, the Communiqué scouted the city to find some of the best spots for vegan food. Here's the latest installment in the series.
Spak Brothers is a popular spot on Penn Avenue in Garfield for vegans to get their "classic" takeout pizza fix.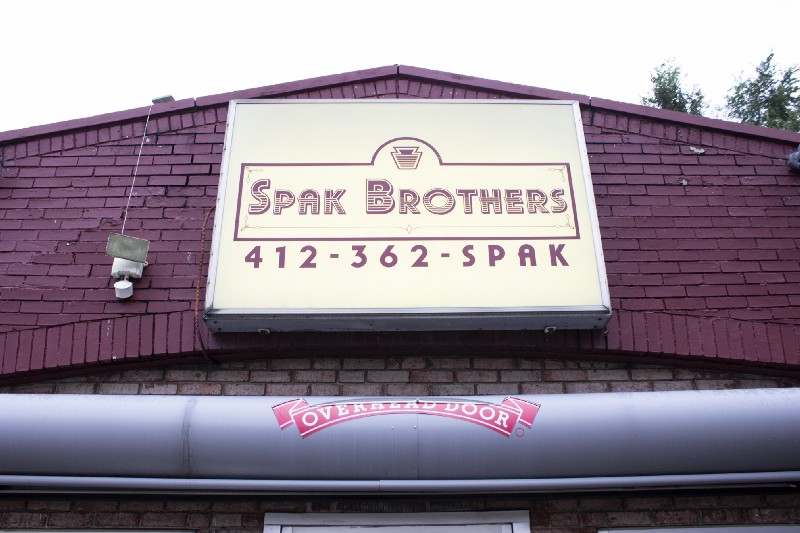 The shop is about a 20-minute bus ride from campus, but if you go on a nice day, the walk is not too bad.
As far as the menu goes, Spak Brothers does not disappoint. There are numerous options for vegans such as pizza, seitan hoagies and wings, breadsticks, french fries (curly and straight), salads and veggie calzones.
It's also a huge plus that the shop offers vegan pizza toppings, including a variety of veggies and meat and dairy substitutes such as veggie pepperoni, sausage and mozzarella.
We decided on a six-cut pizza topped with a plethora of veggies, vegan mozzarella and veggie pepperoni. The slices were pretty small so the six cut was perfect for the two of us.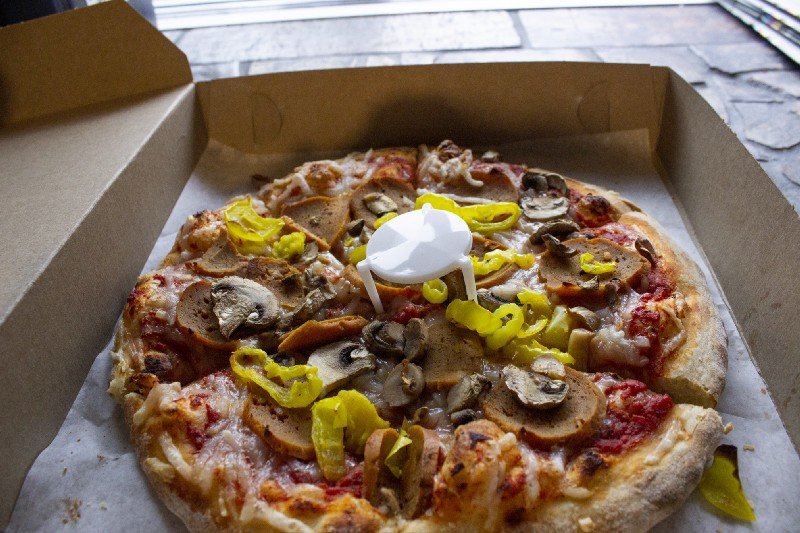 The pizza successfully surpassed our expectations. We recommend it to both vegans and non-vegans alike, not only because the food is delicious but also because the prices are affordable — especially for college students on a budget. Our pizza was about $13, which is more affordable than other restaurants we've visited thus far as part of the vegan crawl.
Not only does the pizza shop serve lots of vegan options, it also has things for non-vegans who might be wary of the vegan menu.
Because most customers go to Spak Brothers for takeout, the seating in the shop is extremely limited; we sat at one of the two counters that were paired with barstools.
Whether you're eating in or taking out, we suggest hanging around and playing with the vintage pinball machines and table Pacman while you wait. The shop also has some beautiful art on display that's available for purchase.
If you're planning on visiting Spak Brothers, we recommend getting takeout and sharing with a few friends (or keeping all the cheesy goodness for yourself — we don't judge).
For more information, visit the shop's website at www.spakbrothers.com/#pizza or call 412–362–7725.